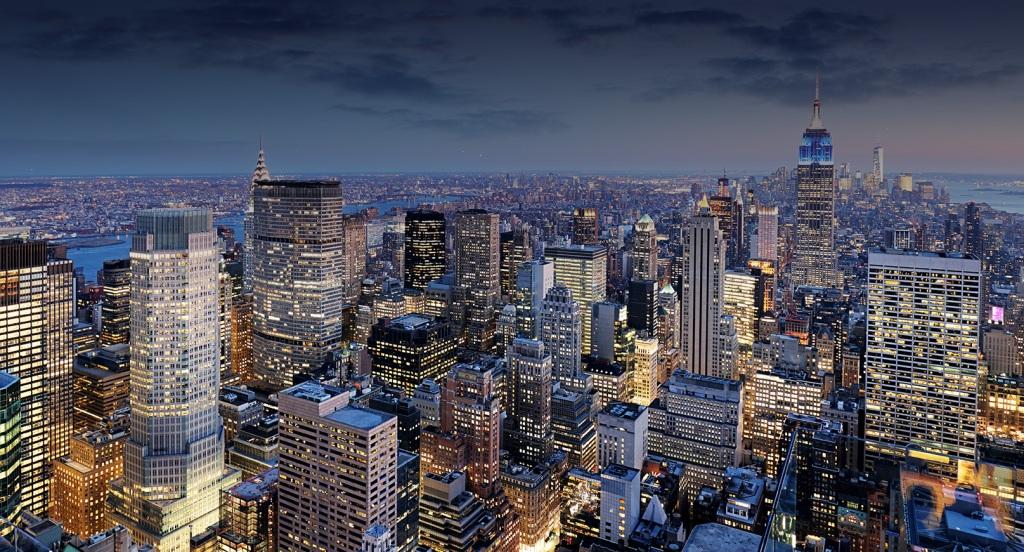 FUTURE-PROOF INVESTMENT
Invest in high-yielding, professionally-managed
medical real estate in the USA
DISCOVER
Enjoy peace of mind with future proofed returns in first world currency.
OrbVest is a global real estate company that invests in US income producing medical commercial real estate. We generate strong cash dividends on a quarterly basis for our clients and assist with long-term wealth creation.
We make investing in global real estate simple for small and large investors to invest from as little as $5,000. Clients use our online platform to invest directly into low risk commercial assets, primarily in the Healthcare niche. The investments generate regular dividends (7-9% per annum) that are distributed on a quarterly basis creating annuity income and long-term wealth over the period of investment. (Targeted IRR of 11% to 17%).
Now you can enjoy investing with the peace of mind that you are investing alongside a team that is completely focused on being the global leaders in this field.
We take the worry out of protecting and growing your wealth by providing you access to growing global markets, in thriving cities and in the safest asset class.
Invest

From as little as $5000 in great, low risk commercial Medical real estate

Earn

Earn +/- 8% cash on cash dividends paid in USD plus targeted IRR of 11% to 17%.

Grow

Earn targeted IRR of 11% to 17%.
OrbVest provides access to previously unattainable investment opportunities.
We research trends, find the real estate of tomorrow and make it easy, safe and compliant – giving you access to the most unattainable real estate investment opportunities with access to non recourse funding.
"We are on the brink of a revolution and an unprecedented rise in personalised and intelligent health care. Transformative technologies, genome sequencing and artificial intelligence amongst others bring incredible power to diagnostics, drug discovery and genetic therapy, and will have a major impact on longevity and the required aged care facilities. We are well positioned to be the preferred provider of new generation health care infrastructure"

HENNIE BEZUIDENHOUDT
Investment Committee Chairman and Founder
Trusted by investors around the world.
"I have been investing in OrbVest's real estate investments since 2019 and find it simple to invest with them. It doesn't matter that I am a relatively small investor, I get quick and clear responses to any enquiries and issues. The investment consultant I deal with has always been very helpful, even with what must be quite trivial questions to him. Communication is regular and thorough and the OrbVest website is quite comprehensive. I have found it exciting and simple to monitor my OrbVest investments."
ALISON UYS
"I have been investing with Orbvest for the last 4 years and have never looked back since. Consistent quarterly dividend payouts, as promised, without fail. Great team delivering quality Medical Real Estate opportunities for the investors. Cheers to many more years partnering with you on these projects."
DEMITRI GIANNIAS
"A real investment gem! I am very delighted to have found this opportunity. I have invested and reinvested for 3 years now and never been disappointed."
SALLY LYNNE OOSTHUYSE
"A great long term investment, really amazing support from A to Z."
AREY KARASIN
"Very professional service. Any queries are answered quickly and it is really great to get US$ dividends."
KATHY WALTON
"Economic cycle awareness, focus while diversifying risk away, and a trusted team are important investing success ingredients. By being hyper-focused on the trending and resilient medical segment of the US real estate sector, Orbvest and its capable team offer prospective investors and in particular those non-US residents a trusted and highly simplified mean to successfully take advantage of the ageing baby boomers cycle, hedge forex risk and bag consistent dividends…I took the ride and became a repeat investor…you can too."
MANU WOPE
"My overall experience with OrbVest is very good and their customer service excellent. They are always willing to help and answered all my questions satisfactorily."
SINDIE VAN NIEKERK
"I have been investing with Orbvest for the last 3 years with consistent quarterly returns even during these crazy times we are having now."
RICHARD HIELCKERT
"I had offshore investments but I wanted to ensure that my offshore investments would be secure. I read about OrbVest and the logic was sound so I liquidated it and the money transferred to OrbVest in about the middle of 2019. Since then the OrbVest dividends have been paid out regular as clock work, even during Covid, not like many of my SA property fund dividends. Since Covid my SA investments are at least 30% less, but OrbVest has produced the goods."
NICK FAIRLEY
"We have been investing in income producing medical properties in the USA with Orbvest since November 2017 in a move to diversify our offshore assets.
We have visited selected properties in Texas and Georgia and met with sponsors, other investors, tenants and the Orbvest management team. Visiting the properties in the various cities gave as a clear perspective in what we are investing and the investment thesis driving the investment.
We have had a positive experience so far in all aspects of the investment process i.e. from understanding the deal, queries and concerns on the deal, due diligence to finally investing via their online property platform. Every step of the process was managed in a very professional manner.
Since November 2017 we have received all our quarterly dividends as set out in the property supplement and have withdrawn some of the dividends without any hassles."
JOHAN BOTHA
Speak to an OrbVest consultant today.
Call us on +27 (0)21 948 2130