Q3 2021 MARKET UPDATE
Market Trends - U.S. Economy

The U.S. economy continues to strengthen as we move toward the end of 2021. According to recent statistics submitted by the Bureau of Economic Analysis, U.S. Real Gross Domestic Product (GDP) increased at an annual rate of 6.7 percent in the second quarter of 2021 (table below). In the first quarter of 2021, real GDP grew by 6.3 percent. The increase in real GDP in the second quarter reflects higher personal consumption expenditures (PCE), non-residential fixed investment, exports, and state and local government spending. These rises in PCE reflect increases in services (led by food services and hospitality) and goods. The growth in non-residential fixed investment reflected increases in equipment (mostly transportation equipment) and intellectual property products (majority software as well as research and development).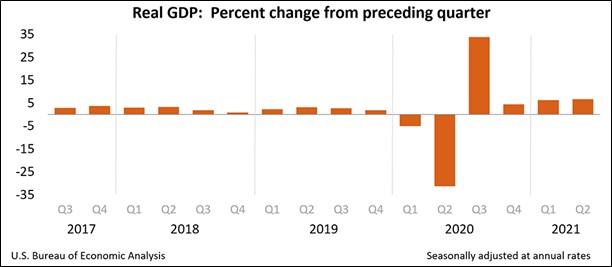 Recent data from the Centers for Disease Control and Prevention (CDC) shows that 78% of the adult population in the U.S. has received at least one dose of a COVID-19 vaccine. This increase in vaccinations has resulted in steep declines in COVID-19 cases and deaths.
Source: Bureau of Economic Analysis, KFF, Focus Economics

Interest Rates in the U.S.

The U.S. Federal Reserve doesn't plan to raise the Fed Funds Rate until the economy improves and inflation reaches an average of 2%. Historically, the benchmark rate has been between 2% to 5%. The highest it ever reached was 20% in 1980 and 1981. The Fed raised it to combat an inflation rate of 13.5%.

At its September 2021 meeting, the Federal Open Market Committee (FOMC) decided to hold the target range for the Fed Funds Rate at its effective floor of 0.00%–0.25%, which was expected by market analysts. In addition, to ensure sufficient liquidity for households and businesses and the effective transmission of monetary stimulus to broader financial conditions, the Fed reaffirmed its commitment to increase its purchases of Treasury securities, and agency residential and commercial mortgage-backed securities at least at the current pace of USD 80 billion per month and USD 40 billion per month.

The Fed kept the target range unchanged due to the economic turmoil caused by the ongoing public health crisis. Despite economic activity continuing to gain momentum in recent months amid ample fiscal stimulus, employment is expected to remain below its pre-pandemic levels. The sectors most affected by COVID-19-related restrictions remain fragile, although they continue to show signs of improvement. Moreover, elevated inflation, which came in notably above the Fed's 2.0% target rate in July, is believed to be largely transitory.
The Fed confirmed it will likely keep the target policy rate at its current level until "labor market conditions have reached levels consistent with the Committee's assessments of maximum employment and inflation has risen to 2 percent and is on track to moderately exceed 2 percent for some time." Roughly half of U.S. Federal Reserve policymakers expect to start raising interest rates next year and think borrowing costs should increase to at least 1% by the end of 2023, reflecting a growing consensus that gradually tighter policy will be needed to keep inflation consistent. The next FOMC meeting will be in November 2021.

The chart above shows the decrease in interest rates during the pandemic. Since late 2020, interest rates have been on a slow decline. The grey highlighted area is when the COVID -19 pandemic spread throughout the U.S.
Source: Focus Economics, Reuters

Conclusion

The medical office real estate sector has shown overall steady growth as well as a marked turnaround in the submarket in which OrbVest has investments. Refer to the detailed submarket review below. The healthcare commercial real estate niche has survived well through the pandemic and is stabilized and growing. Data shows that U.S. healthcare commercial real estate will be in demand in the future.

Market Data - Reference

The eight Metro reports from Revista, where OrbVest is managing assets, have been added as a reference below. The data reflects the period of Q3 2021 that shows the recovery in the market post COVID-19. As can be seen below, the impact of COVID-19 reflects differently in each Metro.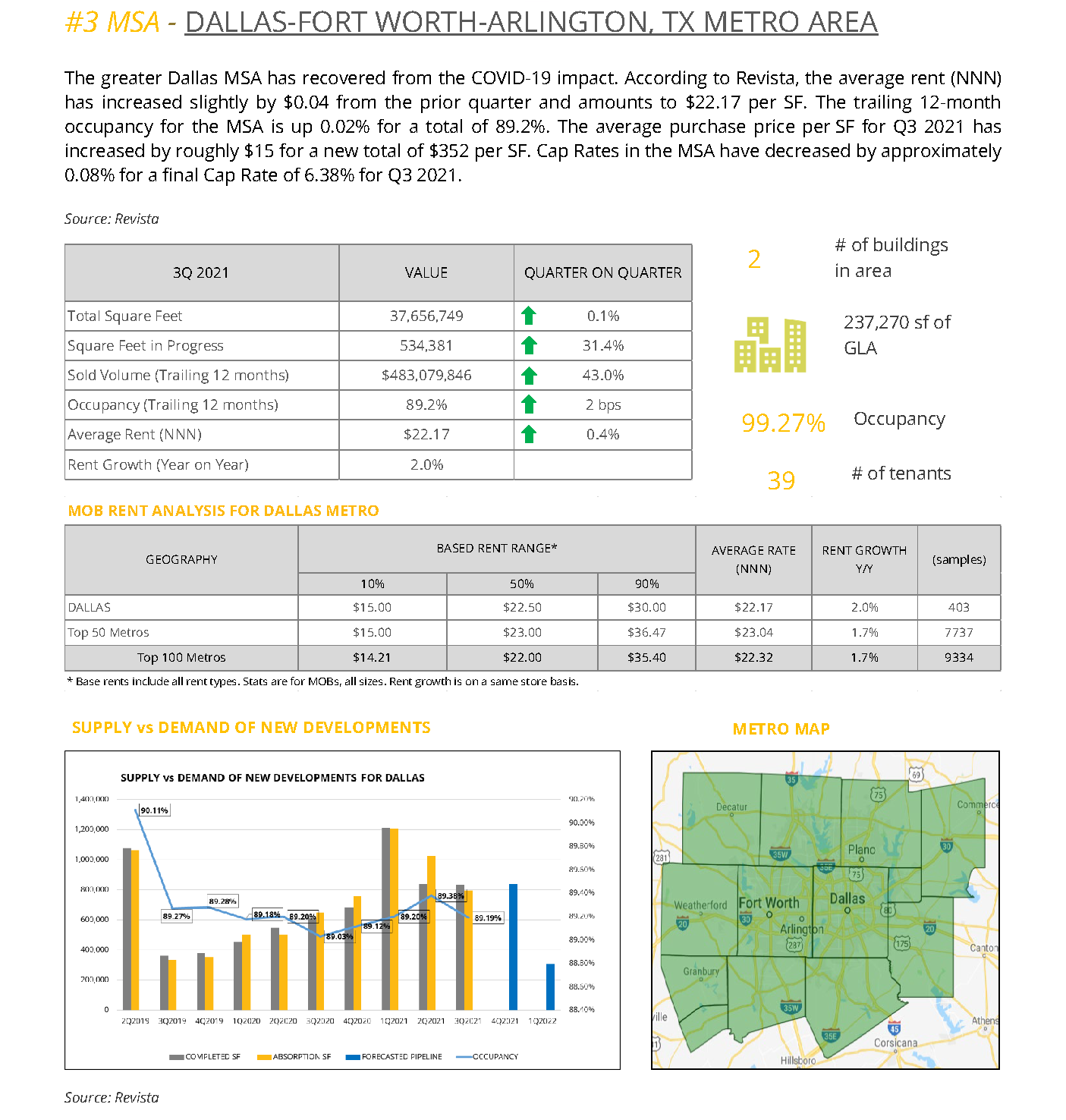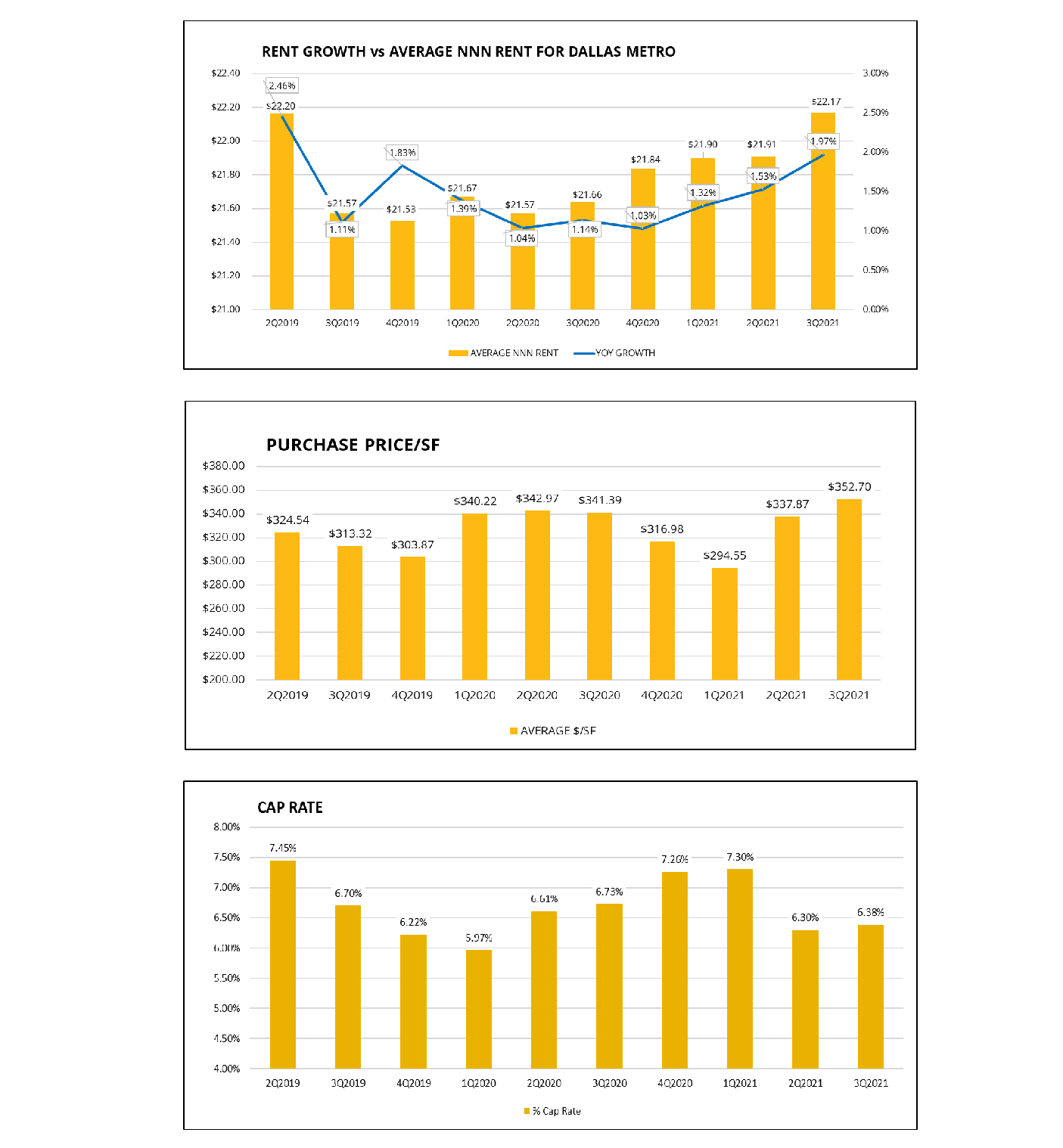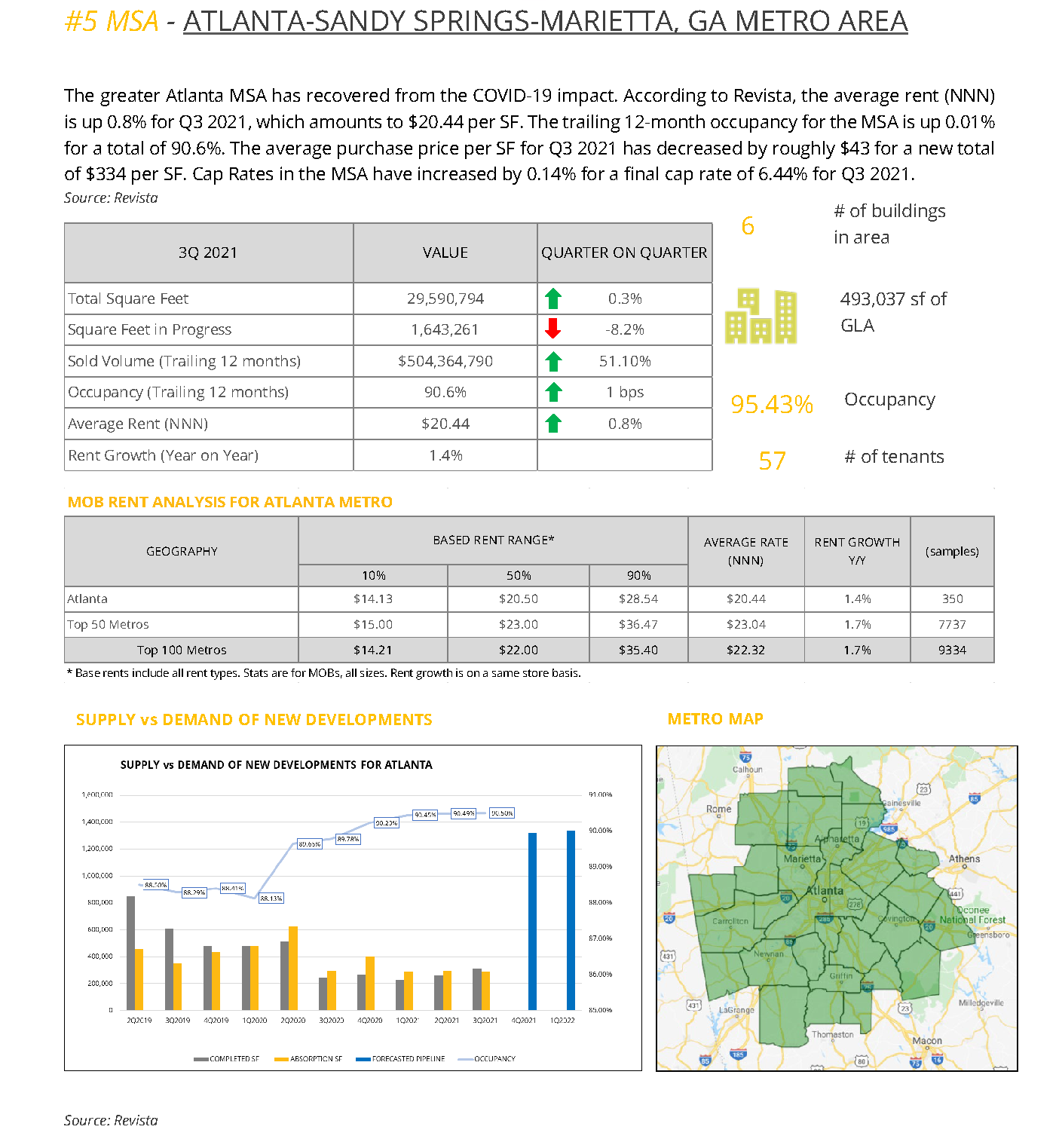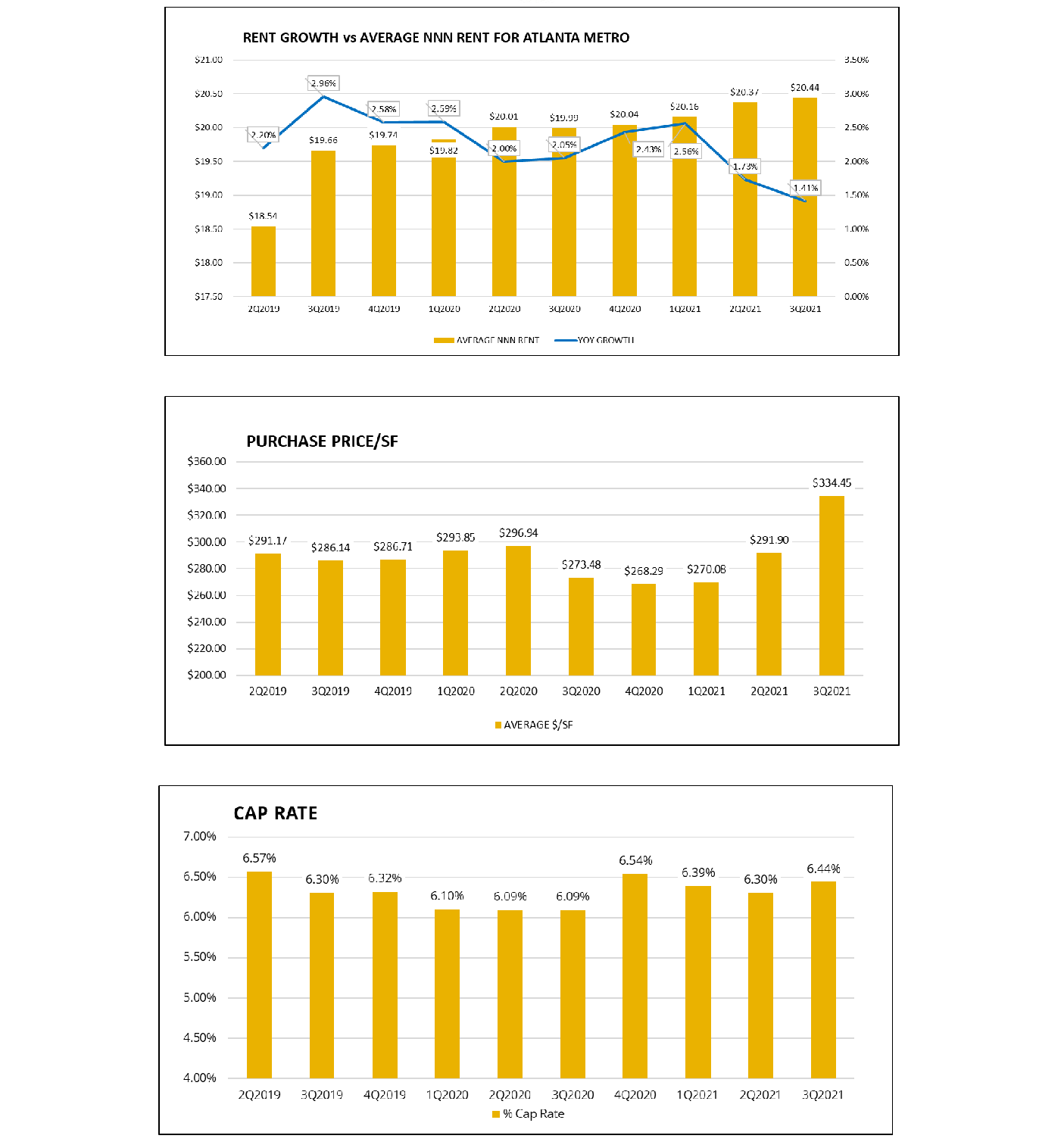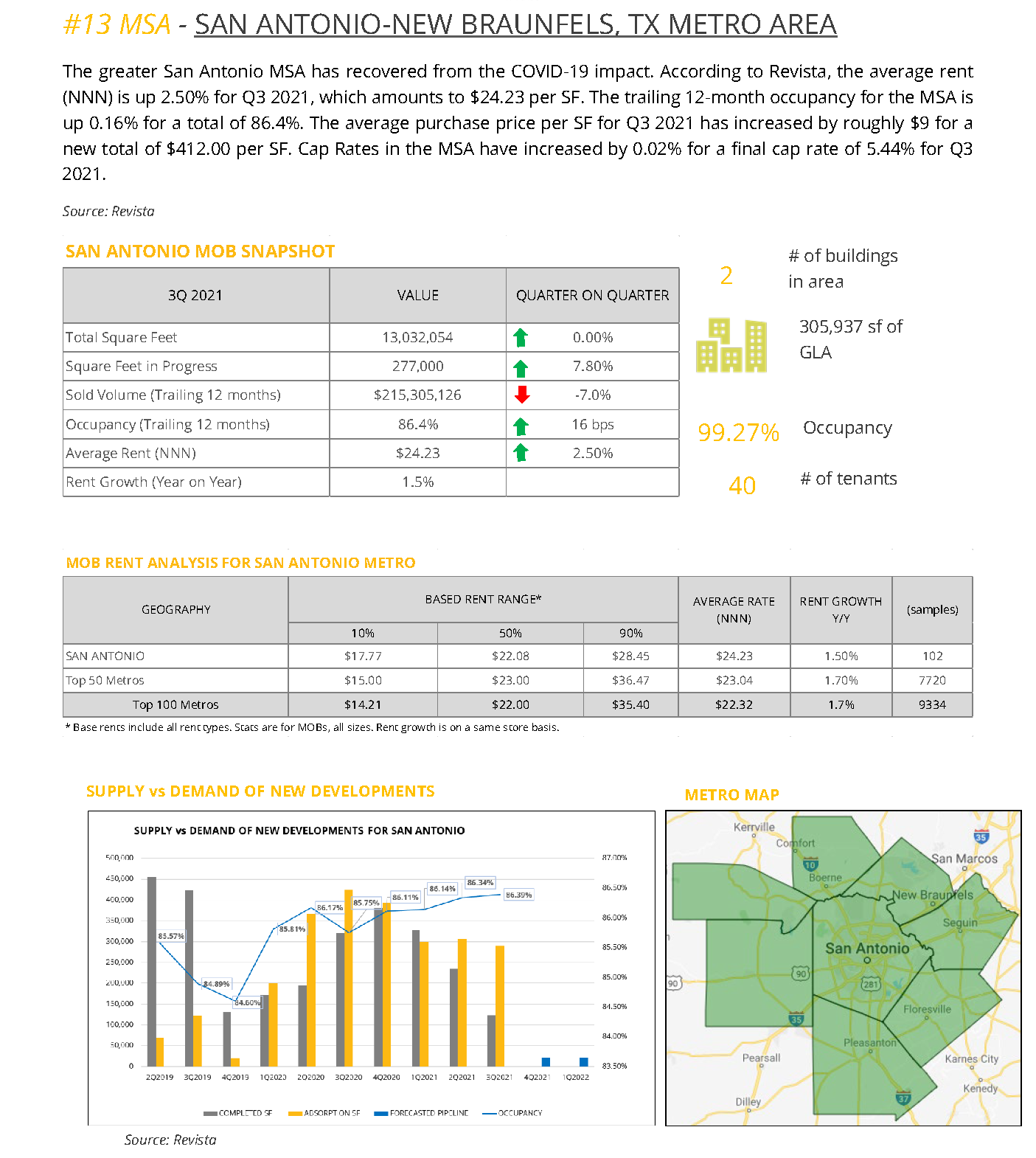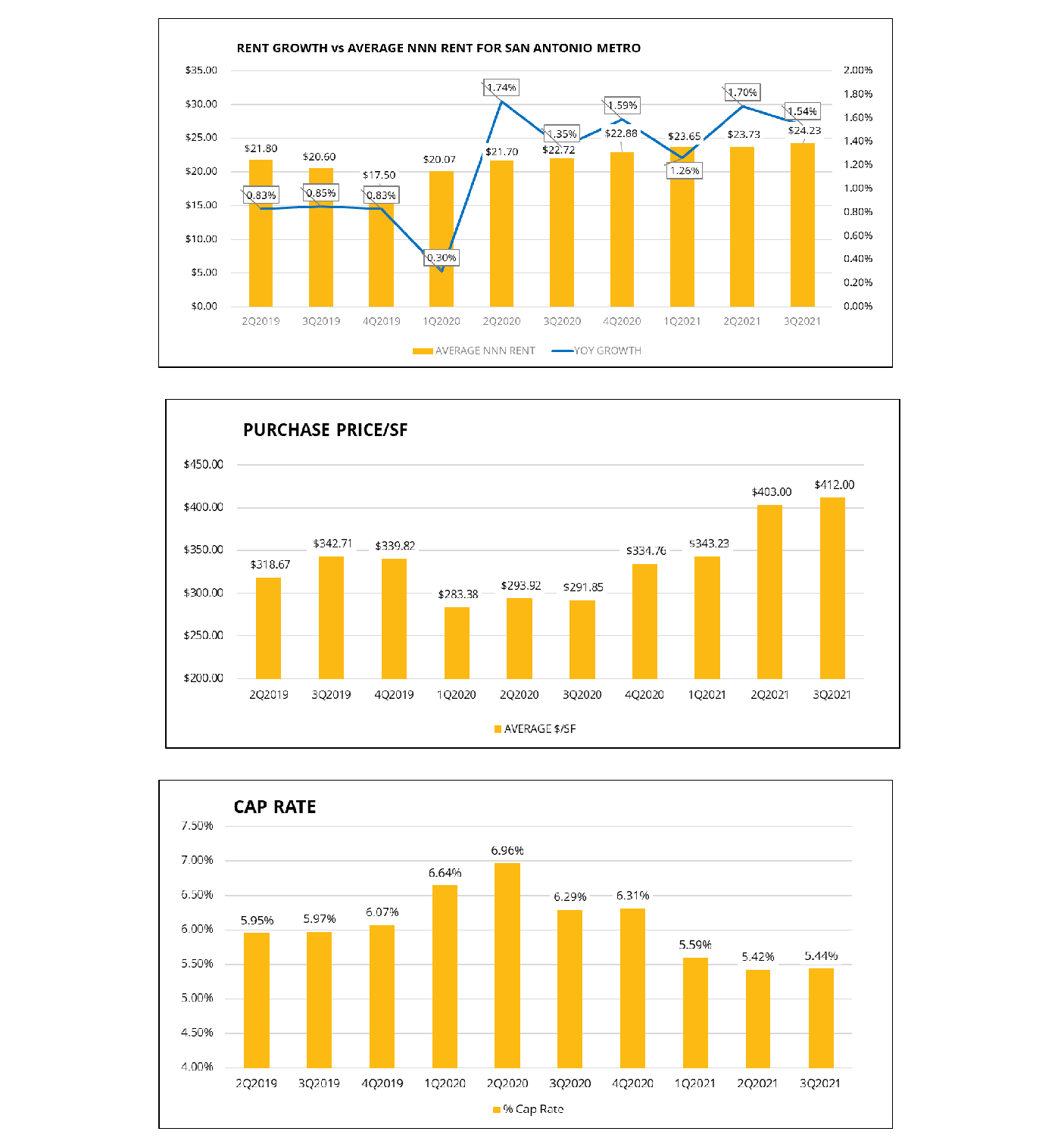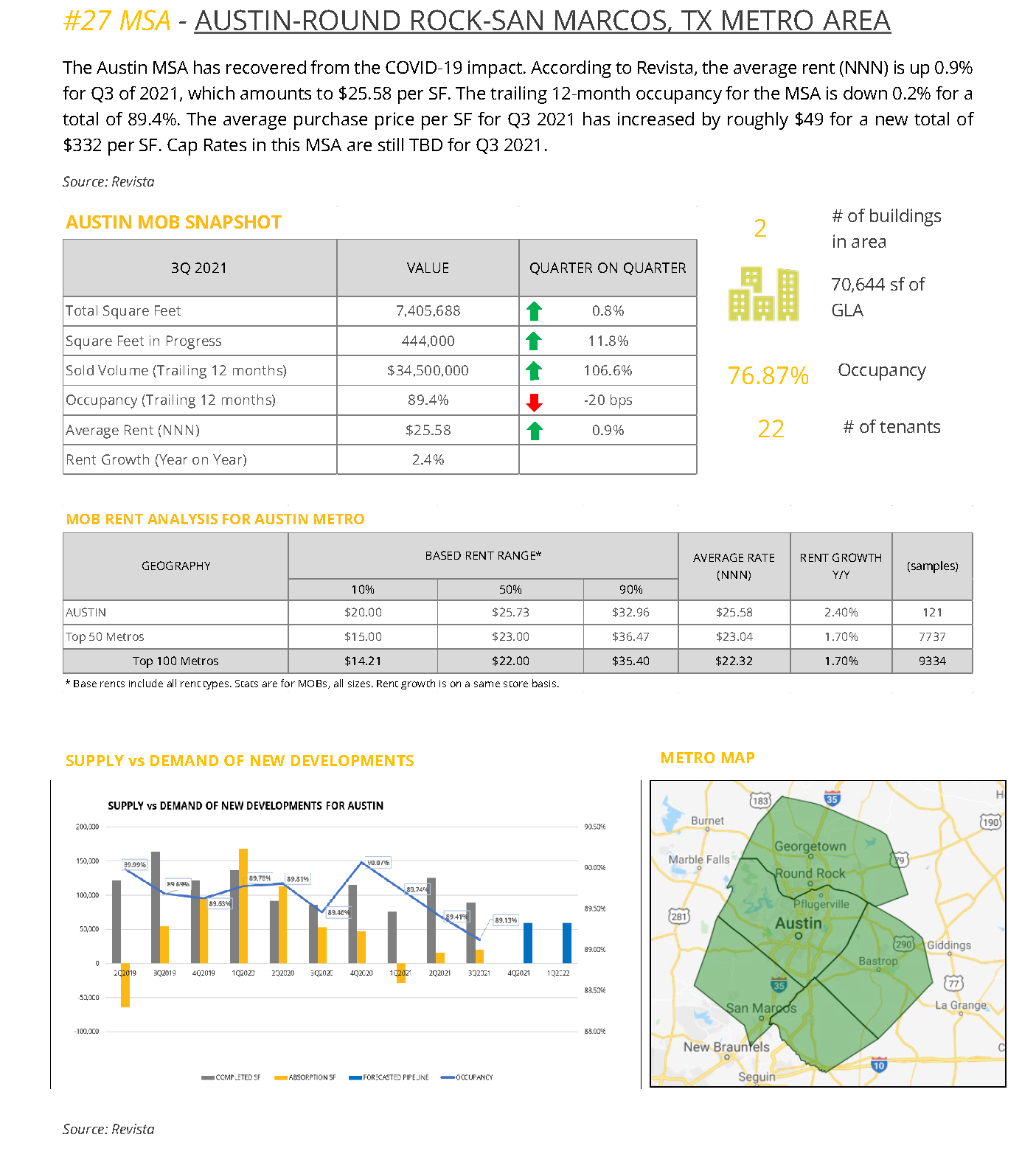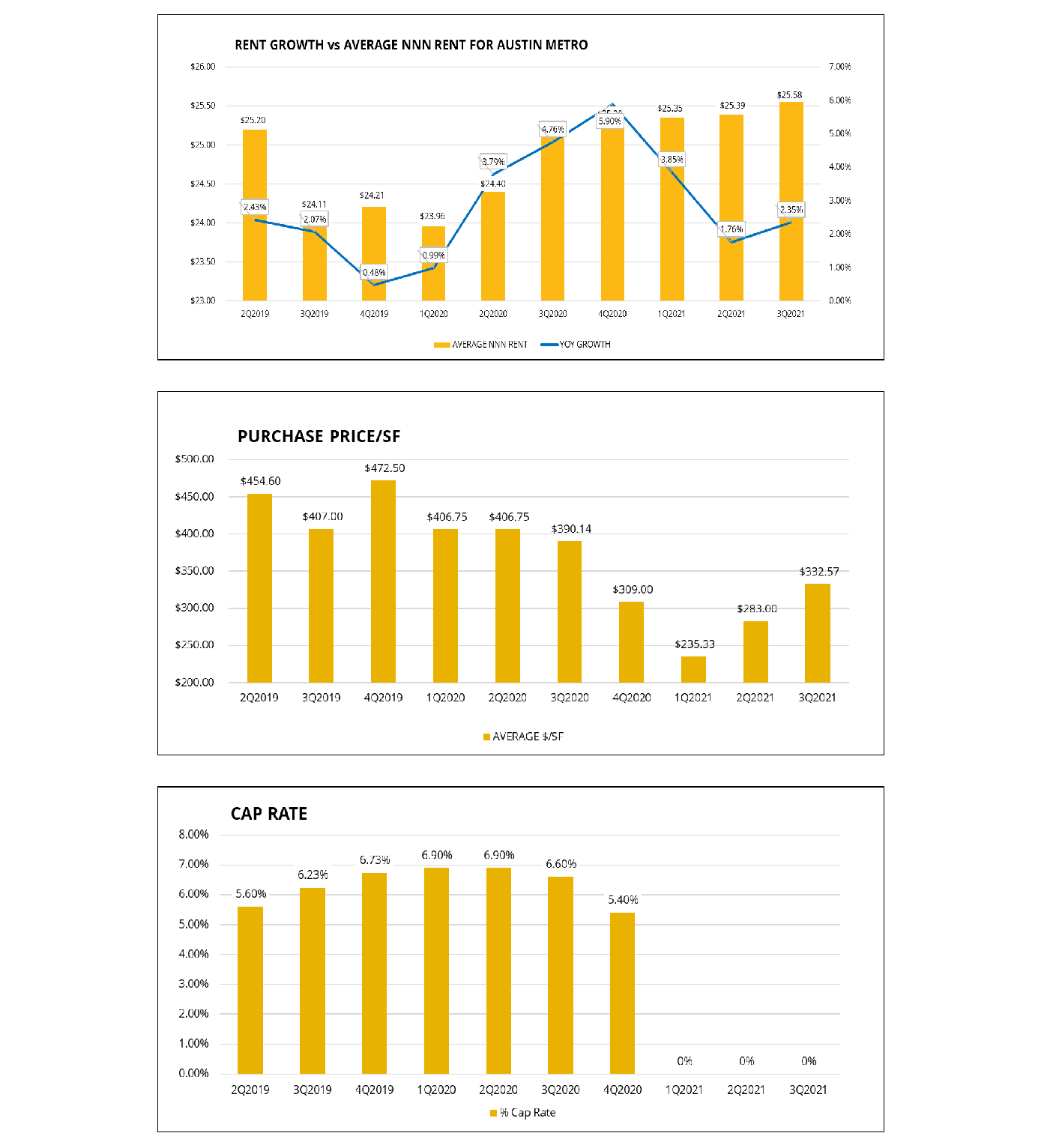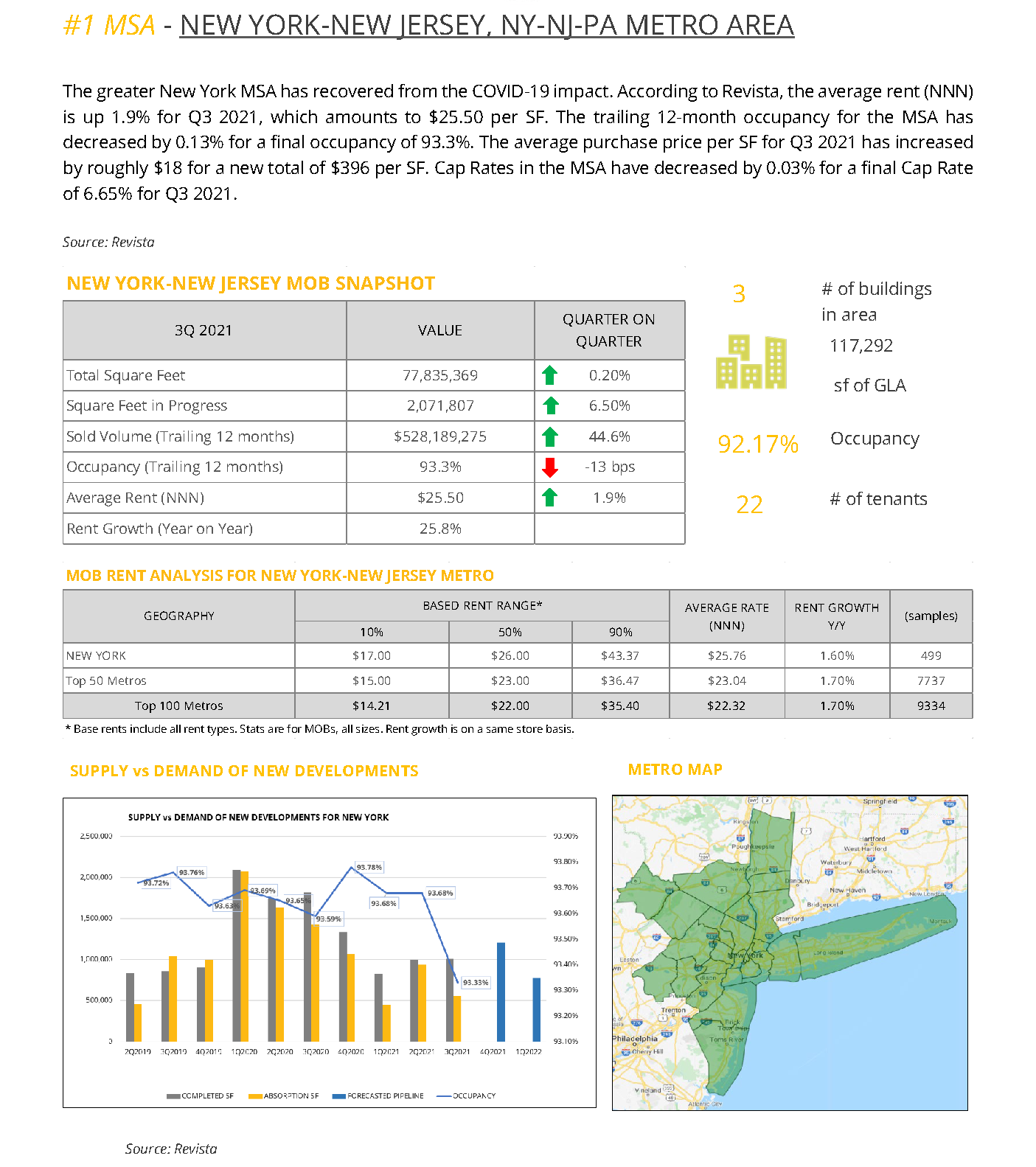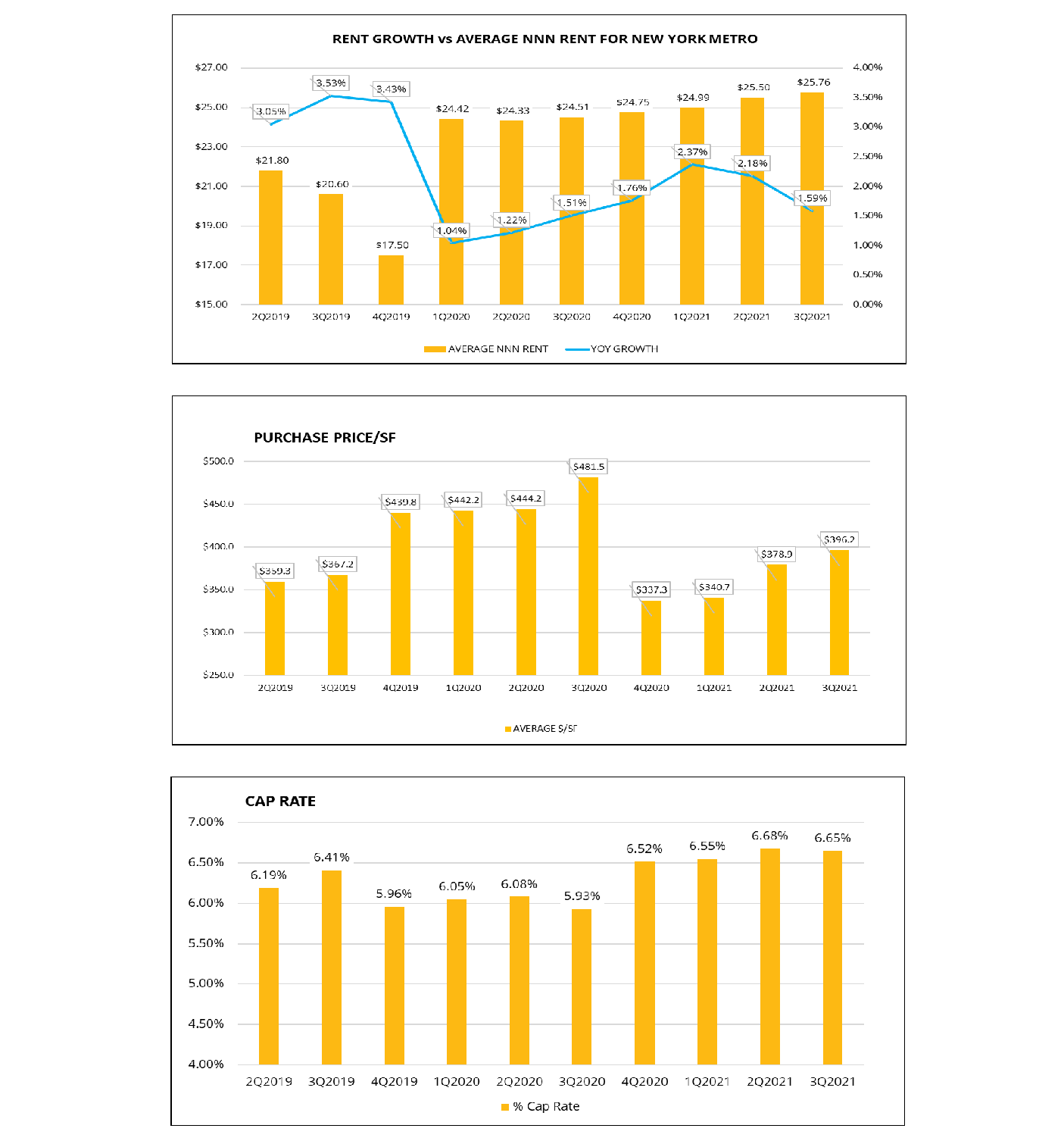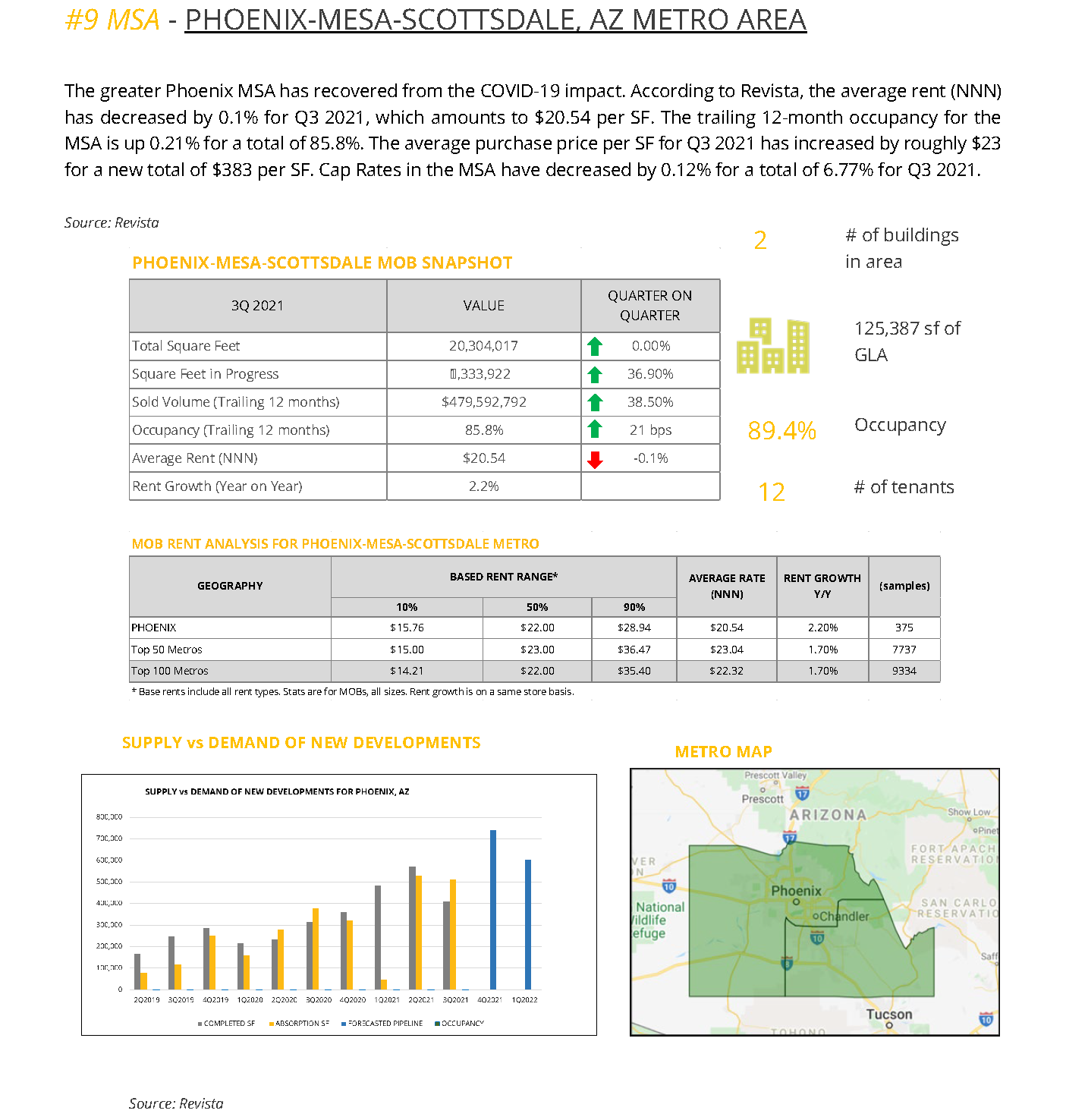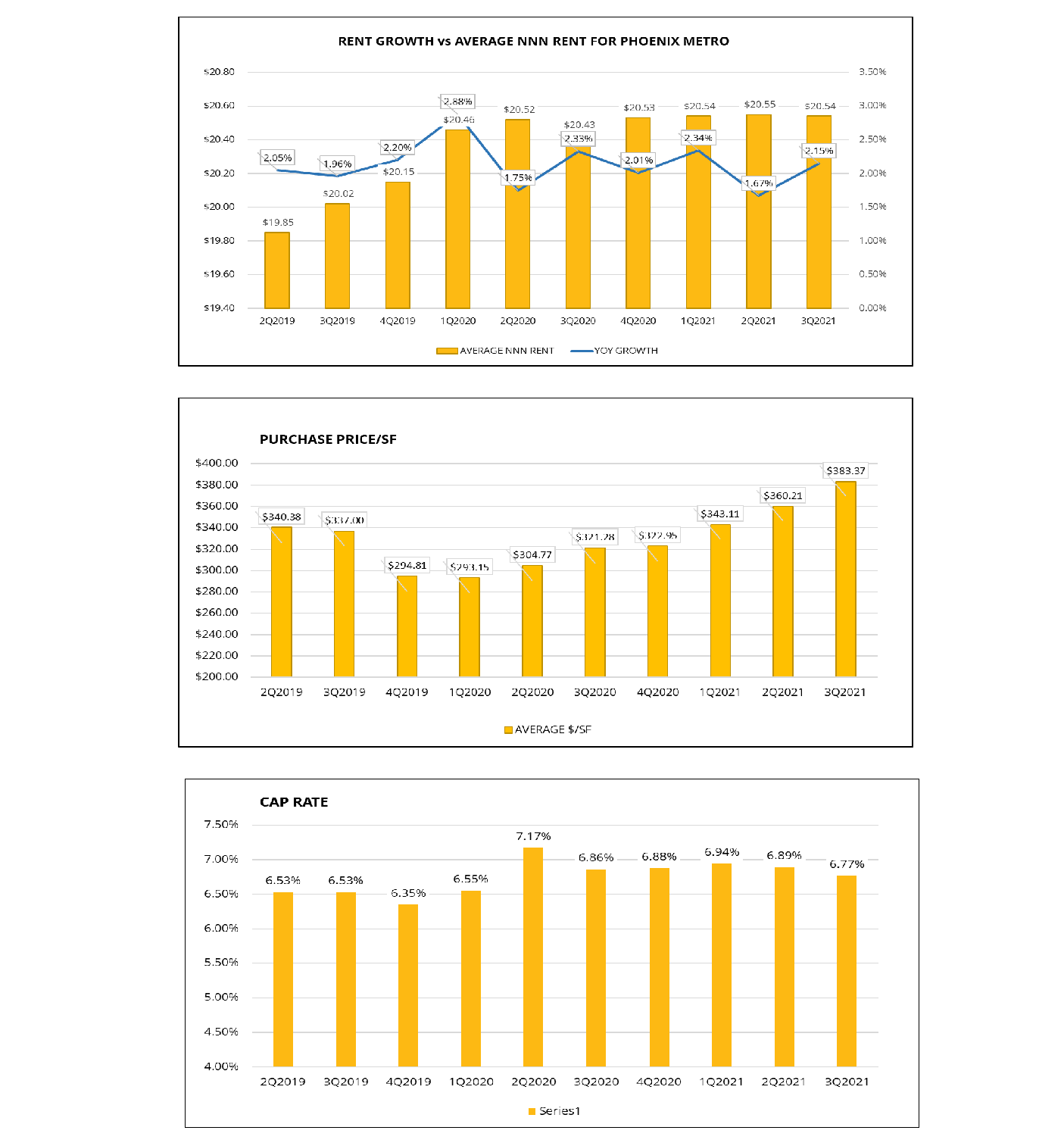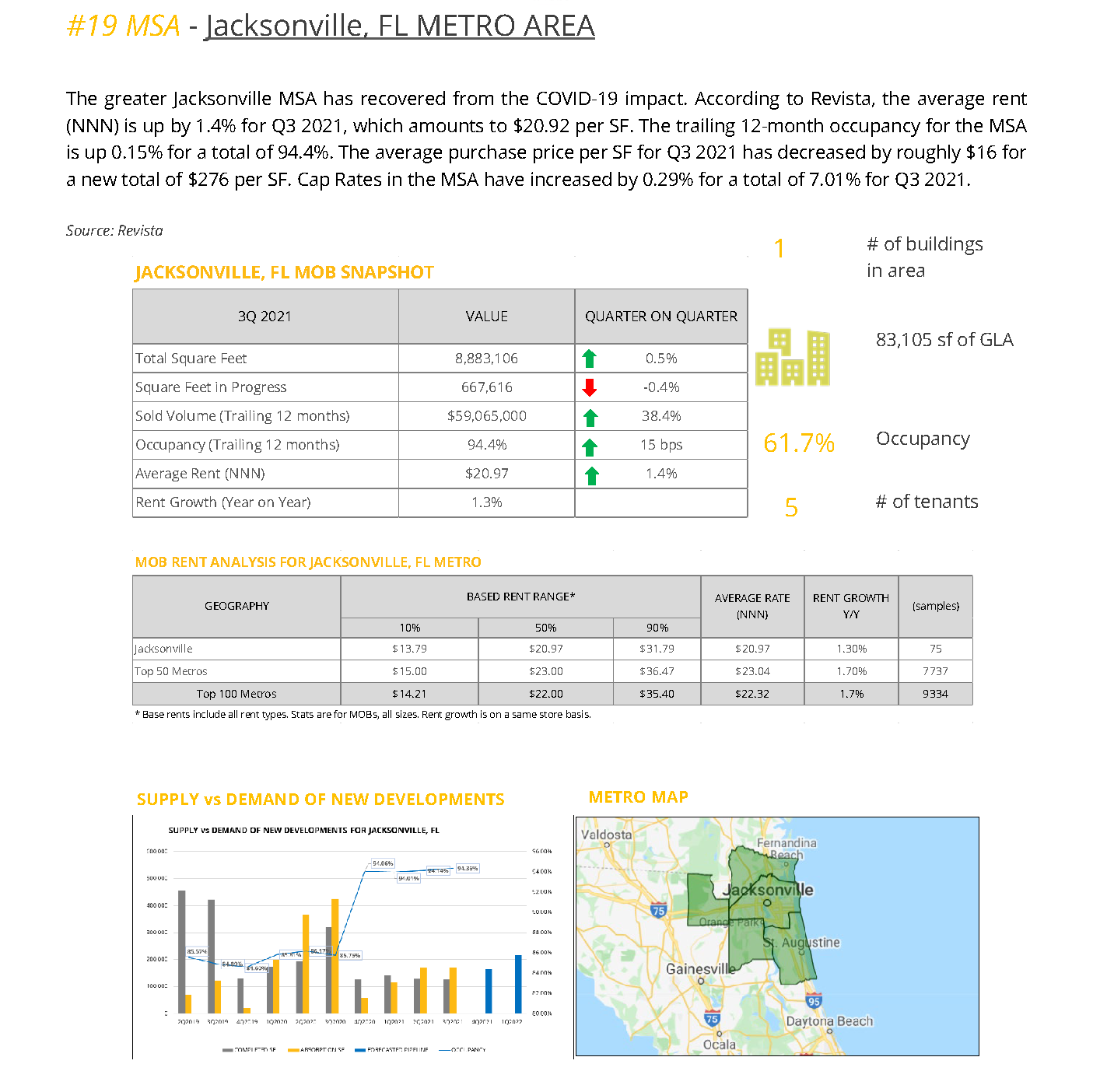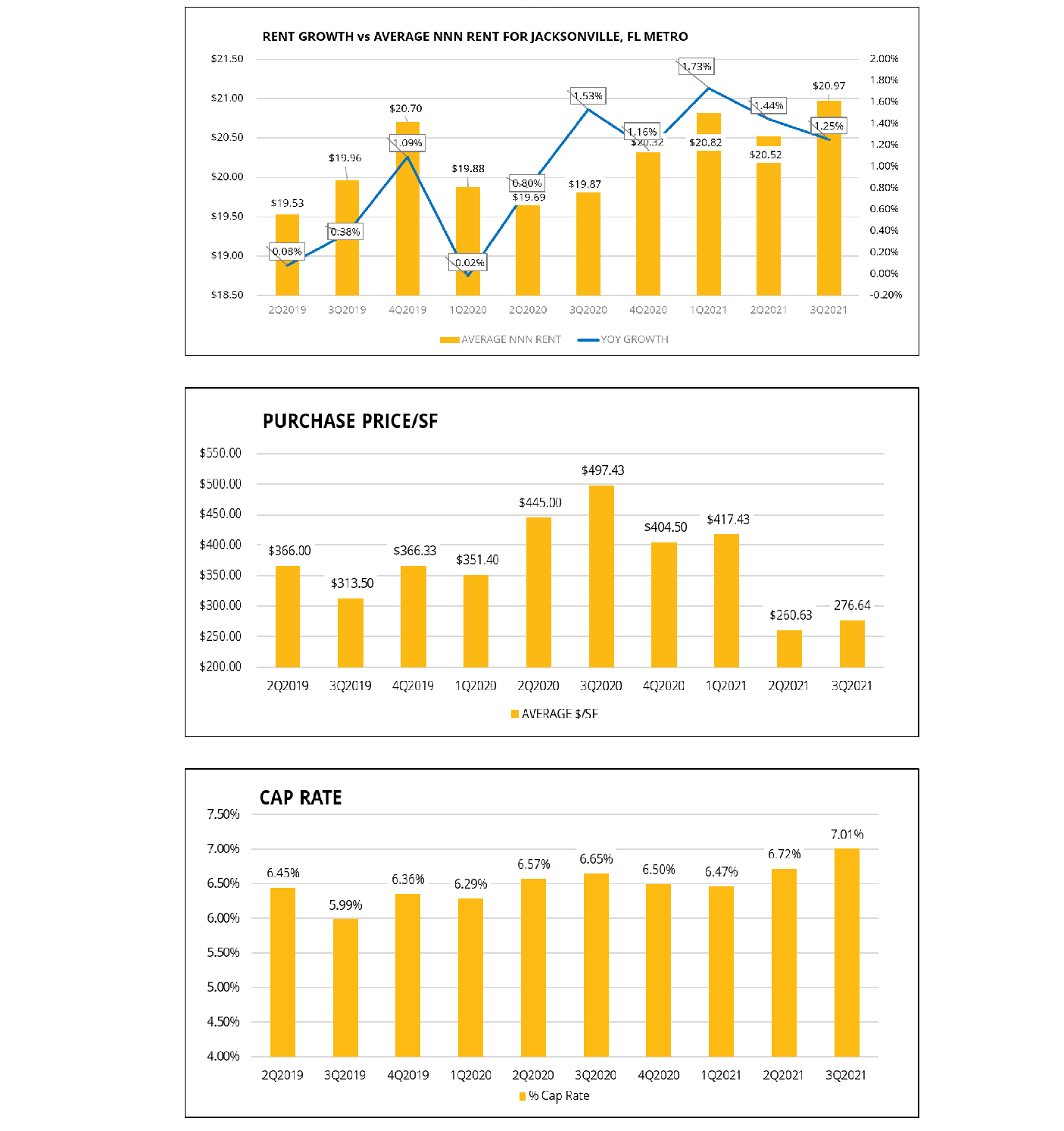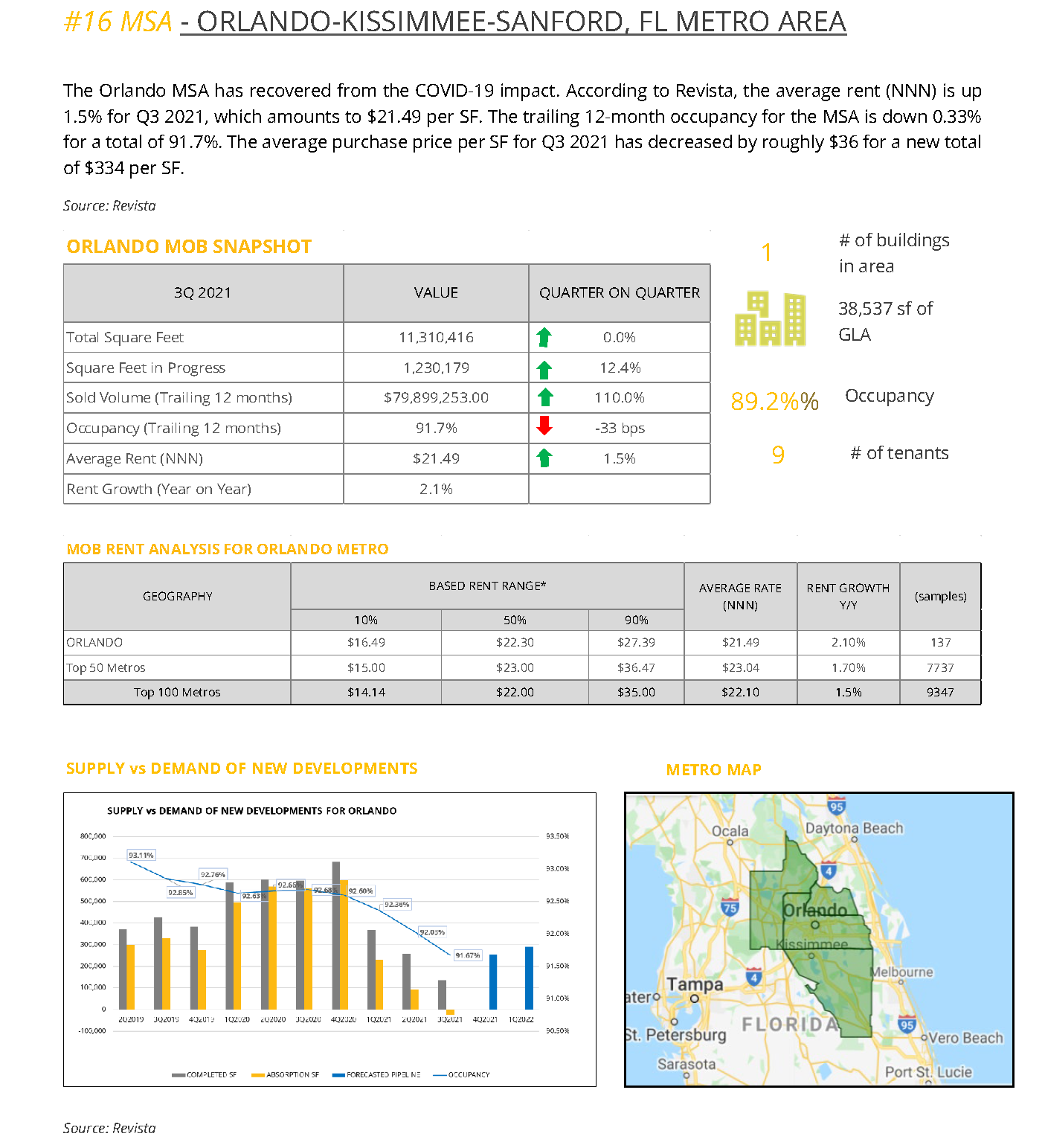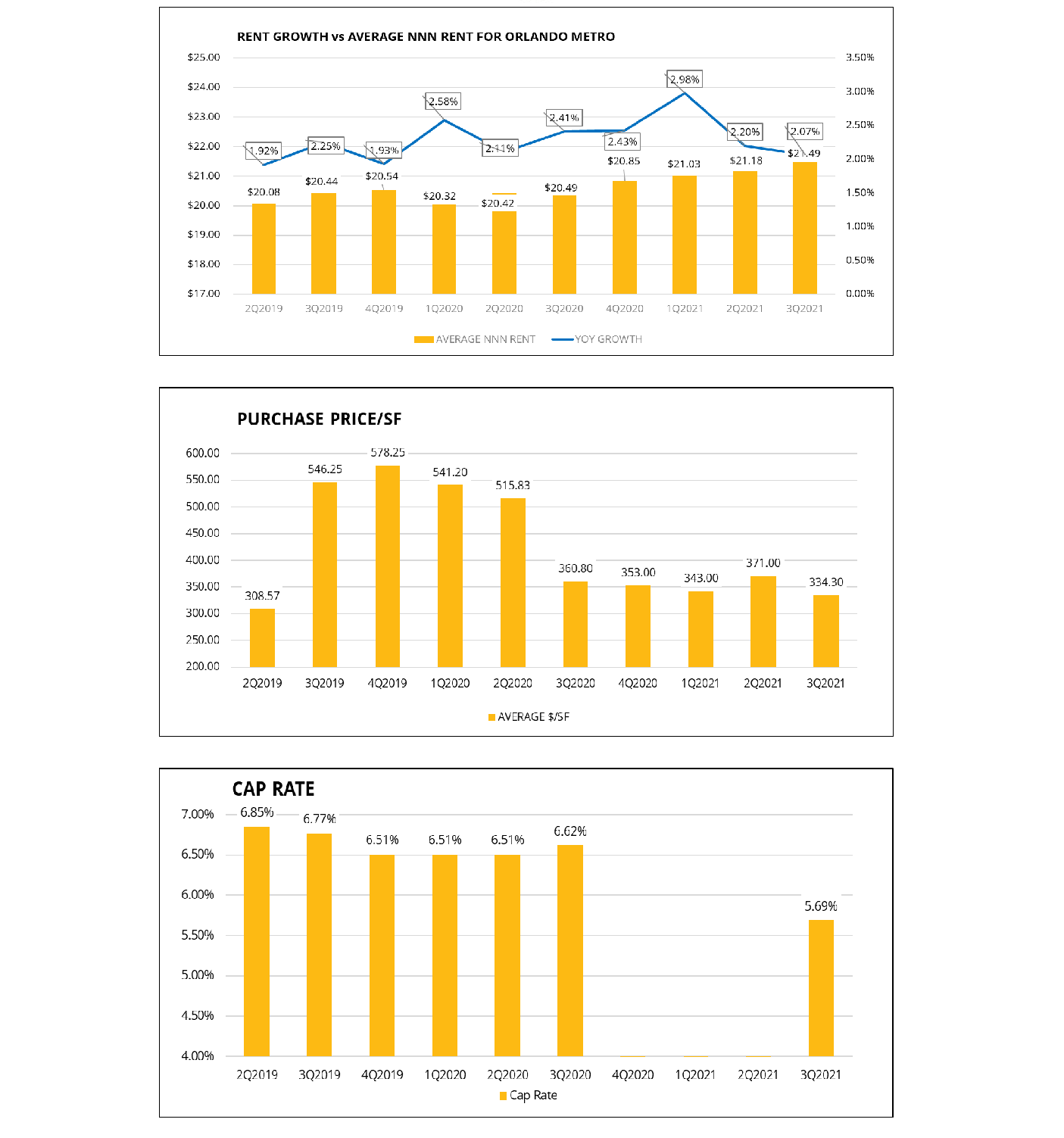 Disclaimer

The content and information herein contained and being distributed by Orbvest are for information purposes only and should not be construed, under any circumstances, by implication or otherwise, as advice of any kind or nature, or as an offer to sell or a solicitation to buy or sell or to invest in any securities or currencies herein named. The information was obtained from sources believed to be reliable but is in no way guaranteed. No guarantee of any kind is implied or possible where projections of future conditions are attempted. Past performance does not guarantee future performance.

Any market data or information used herein is for illustrative and informational purposes only. Please get the advice of a competent advisor before investing your money in any financial instrument or product. It is your responsibility to obtain the necessary legal, tax, investment, financial or any other type of advice in this regard.

Sources: REVISTA, WALL STREET JOURNAL, AVISON YOUNG RESEARCH, BLOOMBERG, DALLASFED.ORG AND U.S. BUREAU OF LABOR STATISTICS LATEST NUMBERS.