ORBVEST CONTINUES TO GROW OUR NETWORK AND OUR BRAND ACROSS THE US.
CEO Update – August 2022

Global Outlook:

As we move further into the second half of 2022, the global economy remains in a state of uncertainty with strong concerns surrounding inflation, stagflation and a possible recession within the coming 12 months. The response from most governments has been a strong and determined increase in interest rates to combat inflation.

US Real Estate:

The rate increases in the US have led to mortgages on commercial real estate moving from levels of 3,5% to now around 5%, given that prior increases had already been factored in by the banks.

The above impact continues to move the market from a seller's market to a buyer's market, as sellers are becoming more accommodating and flexible on pricing.

Against the above, this remains as one of the better times in the past few decades to be investing in US real estate due to the following:
Inflationary hedge: Rental increases keep pace aligned with inflation rates therefore real estate is always seen as a great hedge.
Enormous demand from "smart money": Large institutions and hedge funds are moving into all sectors within US real estate.
Higher returns: US real estate has historically outperformed US equities and fixed income on an absolute and risk-adjusted basis during turbulent times, especially when returns on equities remain uncertain.
Lower risk: Real estate delivers relatively consistent returns, no matter the market environment and is less volatile than equities.
Downside protection: Private real estate has proven its resilience during periods of large equity sell-off's.
OrbVest Deal Update:
ODH
: Investors have traditionally invested directly into the individual buildings offered by OrbVest, providing an alternative investment opportunity to investors in more than 30 countries to hold and grow their wealth in this robust asset class in the USA, with all risks limited to that specific investment building.
To accommodate more risk-averse investors that require reliable quarterly dividends/distributions OrbVest launched a Diversified Healthcare Portfolio, (OrbVest Diversified Holdings) made up of shares in these existing medical real estate buildings that are managed by the company. The success of this offering resulted in 5 separate ODH companies becoming fully funded between 2020 and 2022. We are proud to announce we have consolidated these portfolios into one larger offering, OrbVest Diversified Holdings 5.2, reducing costs, providing even more diversification, and further reducing risk.
ODH has consistently delivered on its promise of generating between 7 % and 8% annualized dividends for investors, while capital growth in the underlying portfolio continues to climb and should comfortably produce an IRR (total return) exceeding 10% at the end of the term.
Medical 41
: OrbVest is delighted to have launched Medical 41 in Kinston, North Carolina over the past week with cash-on-cash dividends above 8% and strong double-digit IRR (total returns).
Prior deals
: As mentioned in previous updates, OrbVest has historical older 'value add' deals that are currently underperforming which is a frustration for the OrbVest team and our investors. We are investing enormous time and effort in these deals, in an attempt to move them forward and rectify their performance over the quarters ahead.
Conclusion:
OrbVest continues to grow our network and our brand across the US. This is sustaining our deal flow pipeline and allows us to continue to bring these opportunities to investors globally. We are further encouraged that the federal reserve appears to be gaining the upper hand on inflation and that the commercial lending rates are stabilizing. Lastly, OrbVest locks in all rates upfront on deals, which means that returns should remain predictable and stable in the years ahead.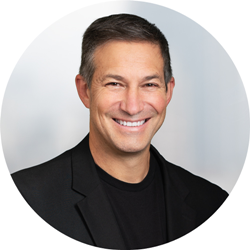 Martin Freeman
OrbVest CEO