WELL-POSITIONED FOR FURTHER GROWTH IN 2022.
Year-end is approaching, and at last we have time to look back on a crazy year, when we all had to deal with the upheavals that accompanied the Covid-19 pandemic. Through these turbulent months, we are really grateful for the support OrbVest has continued to enjoy from our loyal investors around the world.

We achieved our goal of closing the acquisitions of ten buildings during the year, with a value of over $100 million. This marked our drive into several new states and cities, including Jacksonville and Orlando in Florida. We have just launched Medical 37 this week, which is our first building in Tampa Florida, and already only $1.8 million in equity remains before we are fully subscribed. We also expanded our existing portfolio into New Jersey, a dental portfolio in Atlanta Georgia, and two buildings in Phoenix, Arizona. In December, we will close and acquire Medical 34, two buildings in Cincinnati, Ohio, that are located in two of Greater Cincinnati's most desirable submarkets.

No year is without its challenges, and we would like to thank those investors who are affected for their patience while we deal with lease-up delays in some of our legacy buildings during the past couple of quarters. We have delegated two executives to manage this issue, and they are prioritizing solutions.

This year OrbVest launched its first Triple Net (NNN) product, a portfolio of triple net lease buildings which provides diversification across established buildings and tenants, with long leases. Following the success of ODH 1, 2, 3 and 4, we also launched ODH 5 . In 2022, we look forward to making more acquisitions in other states. At this point we are targeting Colorado, Utah, the Carolinas and other areas with significant growth in the right demographics.

We expect the coming year will generate good deal flow for OrbVest, based on the foundations we have laid over many months in developing relationships across the US and increasing our off-market deal flow pipeline. We have also enhanced our underwriting capacity, with Scott Shearer joining our team in Atlanta. It is relevant to note here that equity follows great deals.

Following from the quality of deals we are lining up in 2022 and the name OrbVest is establishing for itself in the market, we are lined up to bring you some fantastic buildings over the next months that will in turn help to grow our portfolio, as well as our international brand and reputation.

On behalf of OrbVest, our employees and executive team, I would like to thank you again for your support in 2021. I wish you a peaceful and happy festive break in 2021.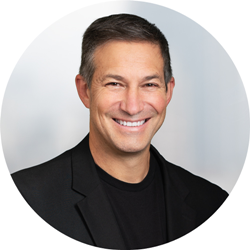 Martin Freeman
OrbVest CEO