Q2 2021 MARKET UPDATE
Market Trends - U.S. Economy

The US economy continued to strengthen as population mobility increased in the second quarter of 2021. The re-opening of the economy after the COVID-19-related shutdown has brought about consumer spending shifts from durable goods to services. The labor market continues to improve as services get back to full capacity, with real-time data indicating healthy US job gains in Q2 2021. The pace of hiring accelerated in June 2021, with payrolls increasing by the most in 10 months. These rising numbers infer that firms are having greater success recruiting workers to keep pace with the economy's re-opening. Non-farm payrolls jumped by 850,000 in June, which was mainly supported by increased consumer demand in the leisure and hospitality industry.





US vaccination rates continue to ramp up, with nearly 47% of the population now fully vaccinated and 55% having received at least a single dose. States in the Northeast have the highest vaccination rates, while states in the South have some of the lowest vaccination rates. Mobility has improved significantly in the past couple of months due to vaccinations and the subsequent easing of restrictions across the country. However, the current mobility rate is still 3% below its July 2020 level.

Household spending has continued to increase, primarily due to the CARES Act, the reopening of the economy, and a stronger labor market recovery. Low-income households are spending more than high-income households compared with the pre-pandemic normal. Low-wage employment has also picked up in the past three months, further boosting the spending of low-income households, especially in the leisure and entertainment sectors.

Source: Center for Medicare & Medicaid, S&P Global, U.S. Bureau of Labor Statistics

Overall state of Healthcare in the US

As our nation ages, the need for medical care facilities will only increase further, and medical office properties will be in high demand. In Southwest Florida, for example, seniors currently make up an estimated 32% of the total population in Charlotte, Collier and Lee Counties, maintaining demand for health care.

Health care commercial real estate also continues to be a strong sector financially. For the last decade, health care spending has increased by $136 billion per year. Our aging population, combined with the rising cost of healthcare services, has kept spending on an upward slope. In fact, the Centers for Medicare and Medicaid Services project that health care spending will increase by $2.4 trillion between 2019 and 2028. This is an average annual growth rate of 5.4% or $268 billion per year.

Even when COVID-19 brought the economy to a near halt, the health care sector was one of the quickest to rebound. The pandemic caused a 9.6% decline in healthcare employment, but this was small compared with the 14.5% decline in US jobs overall. More importantly, by October 2020, nearly two-thirds of those health care jobs had been recovered, compared with 54% of all jobs in the country. Health care spending followed a similar pattern. In the second quarter of 2020, health care spending dropped by 54%. By the third quarter of 2020, 94% of that spending had bounced back.

For decades, the medical office sector in commercial real estate has been considered nearly recession-proof. While the COVID-19 pandemic has certainly challenged that belief, the experts at Cushman & Wakefield believe that our population trends, combined with the economic growth of the healthcare sector, will keep medical properties in high demand well into the future.

Source: Center for Medicare & Medicaid, National Association of Industrial and Office Properties, Cushman & Wakefield

Conclusion

The medical office real estate sector has shown overall steady growth as well as a marked turnaround in the sub-market in which OrbVest has investments. Refer to the detailed sub-market review below.

The healthcare commercial real estate niche survived well through the pandemic and has now stabilized and continues to grow. Data shows that because of the aging population in the US, health care commercial real estate will be in demand in the future.

Market Data - Reference

The seven Metro reports from Revista, in which OrbVest is managing assets, have been added as a reference below. The data reflects the period of Q2 2021 that shows the recovery in the market post-COVID-19. As can be seen below, the impact of COVID-19 reflects differently in each Metro.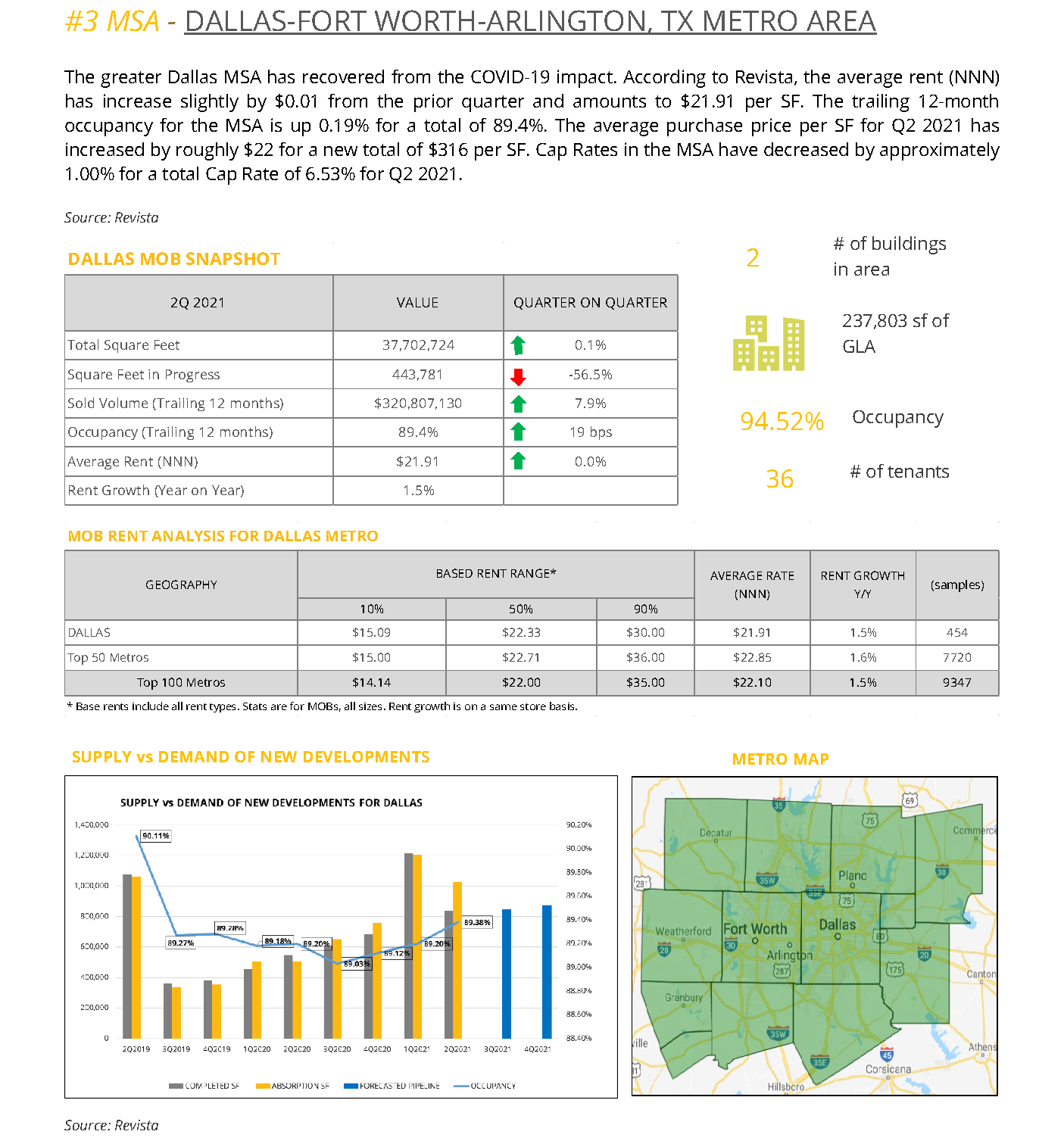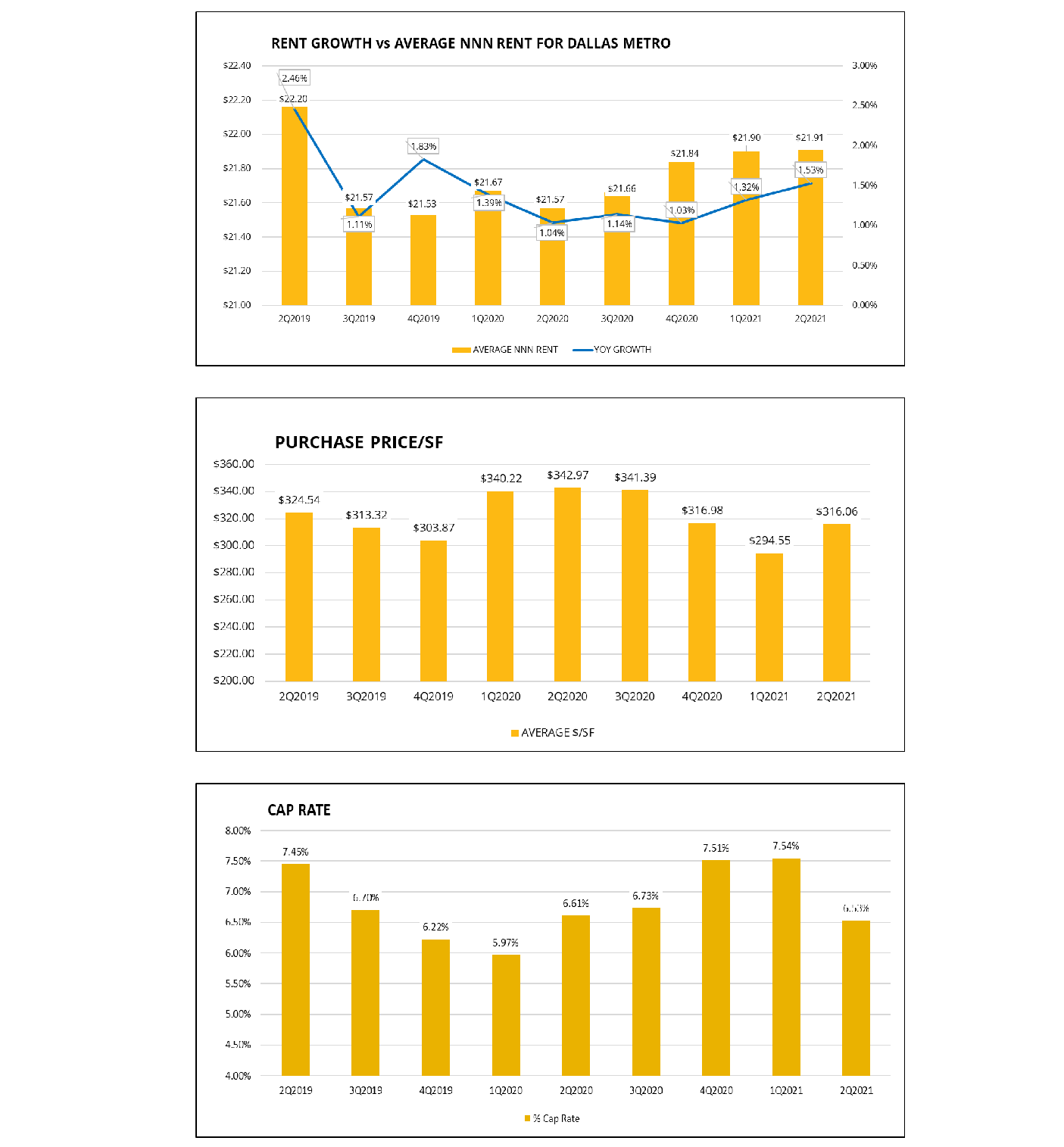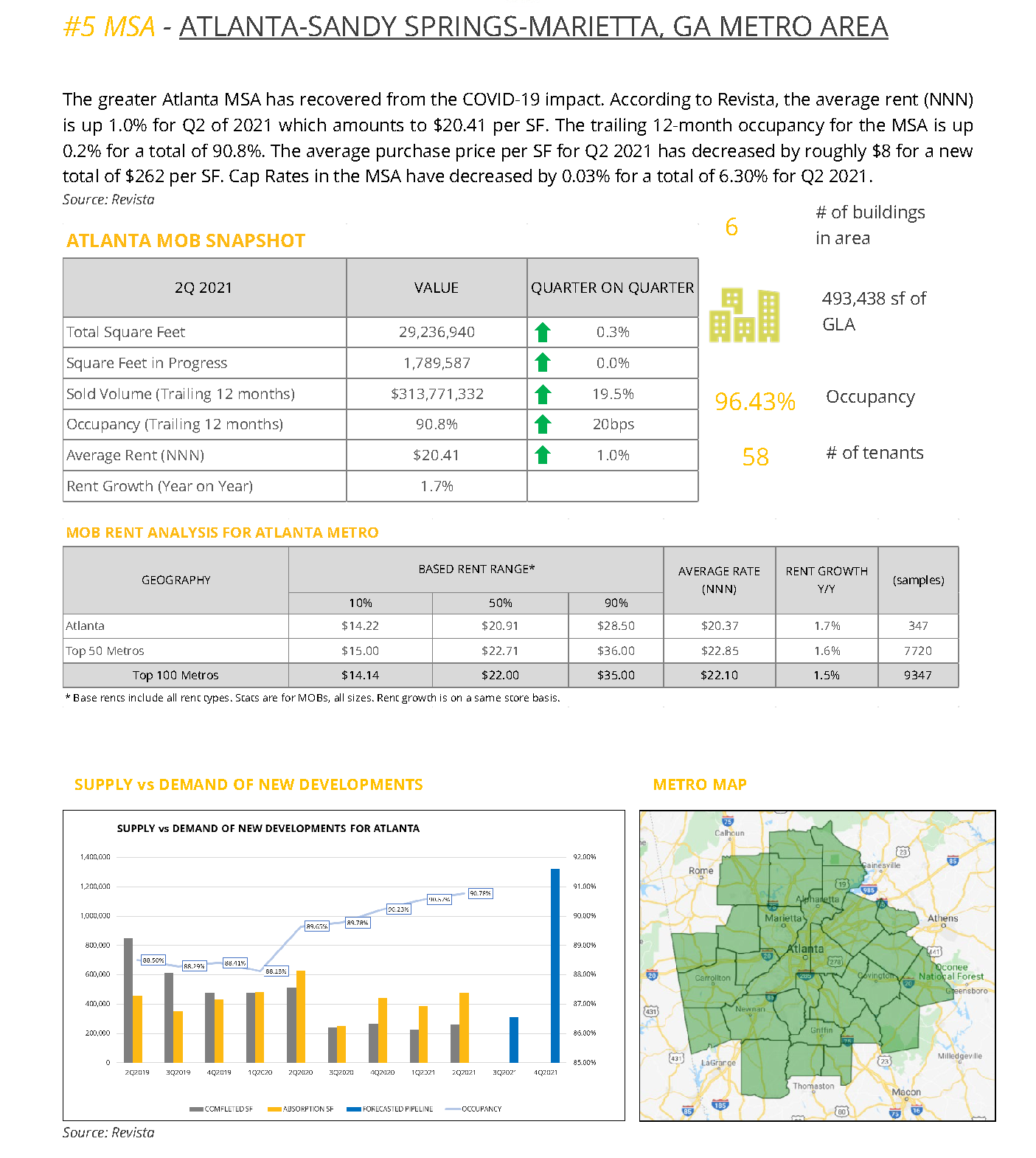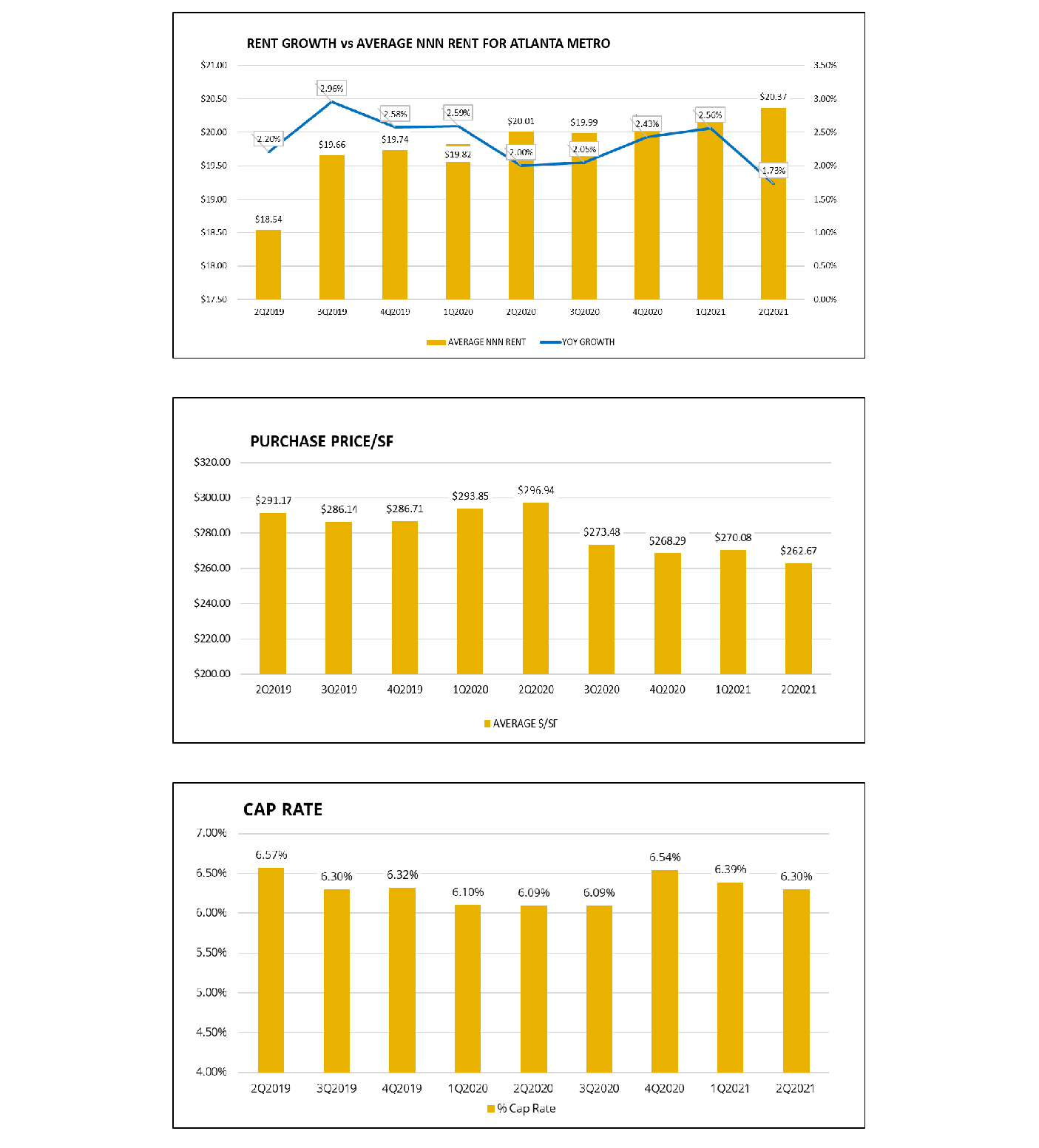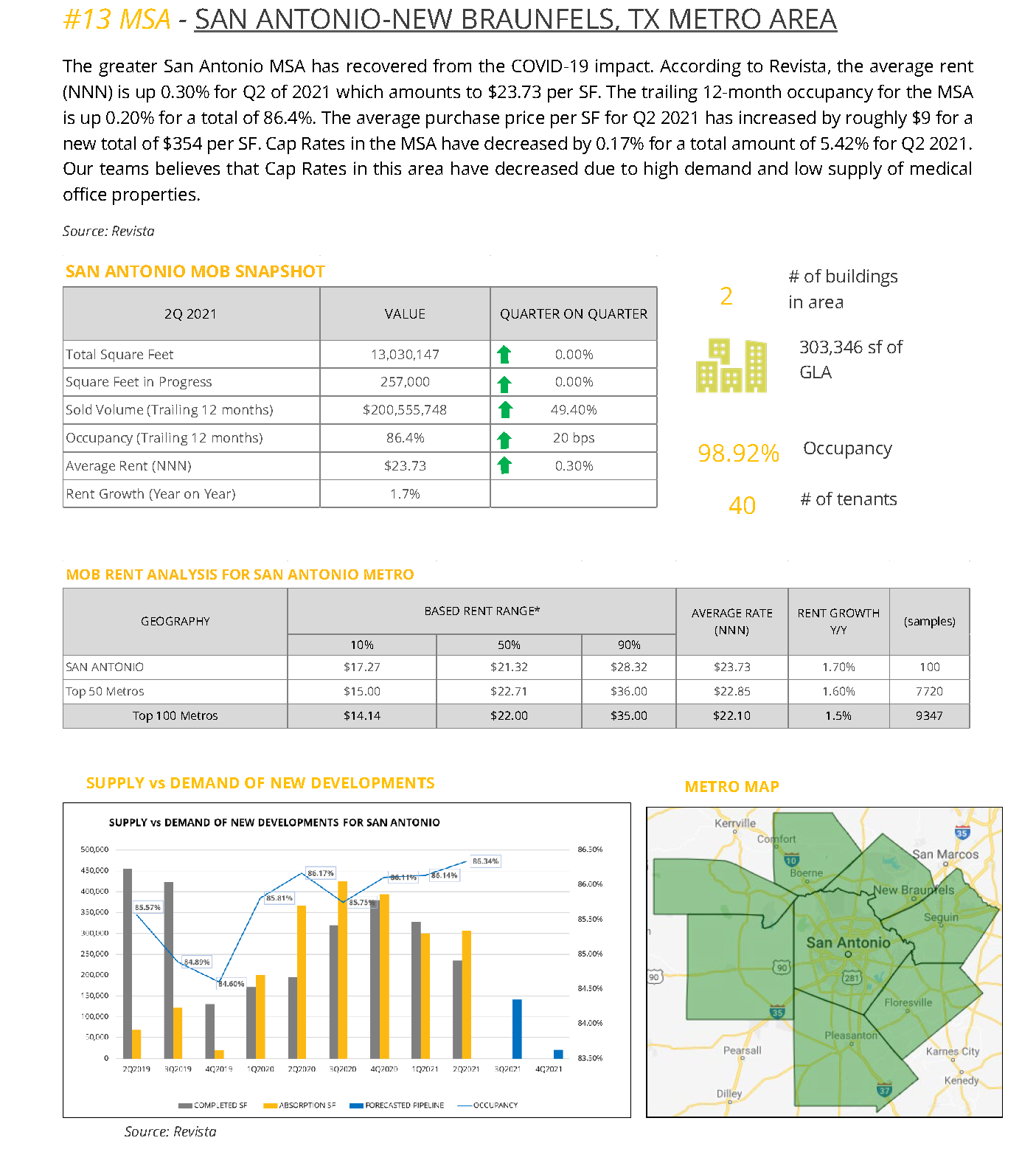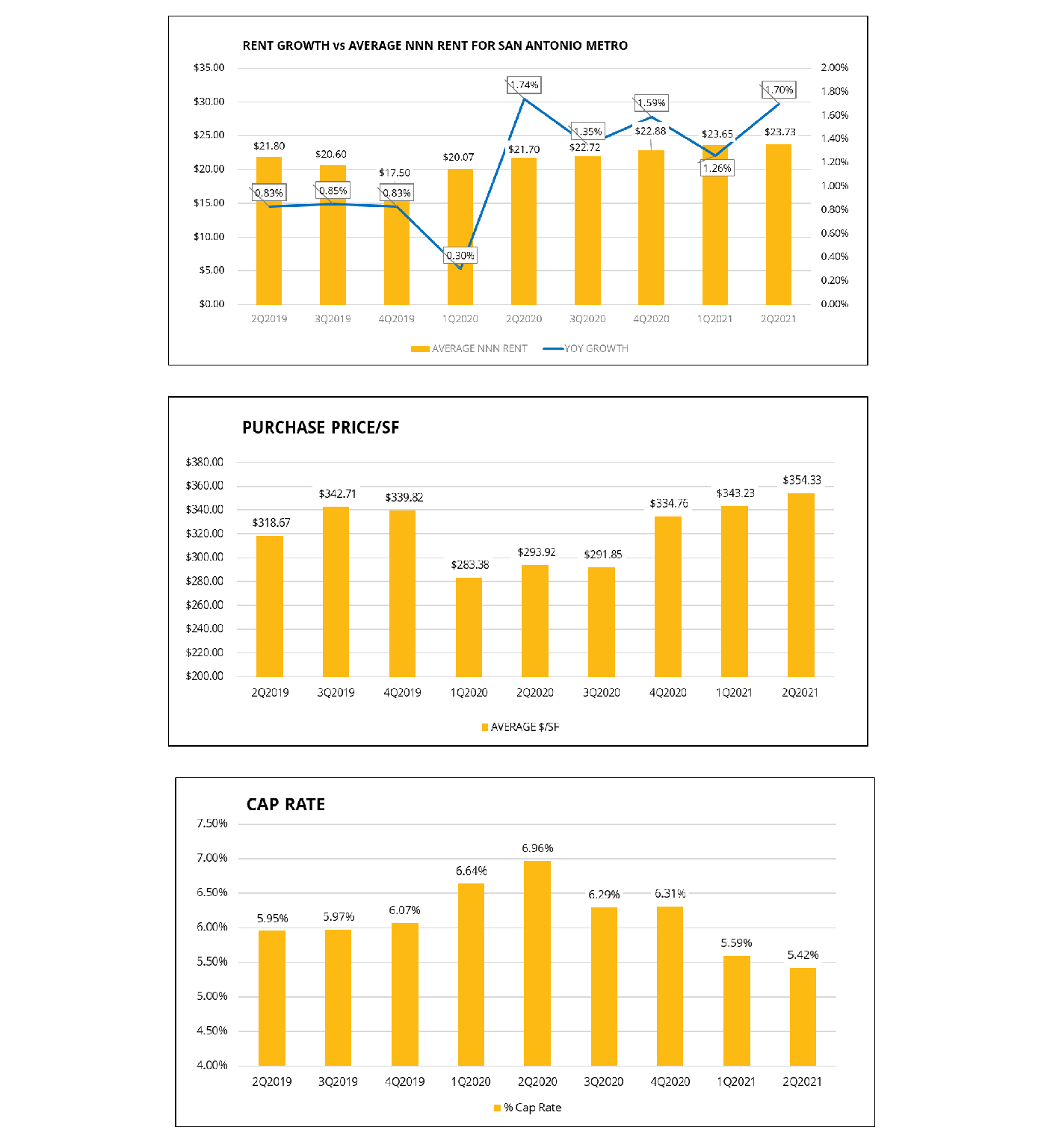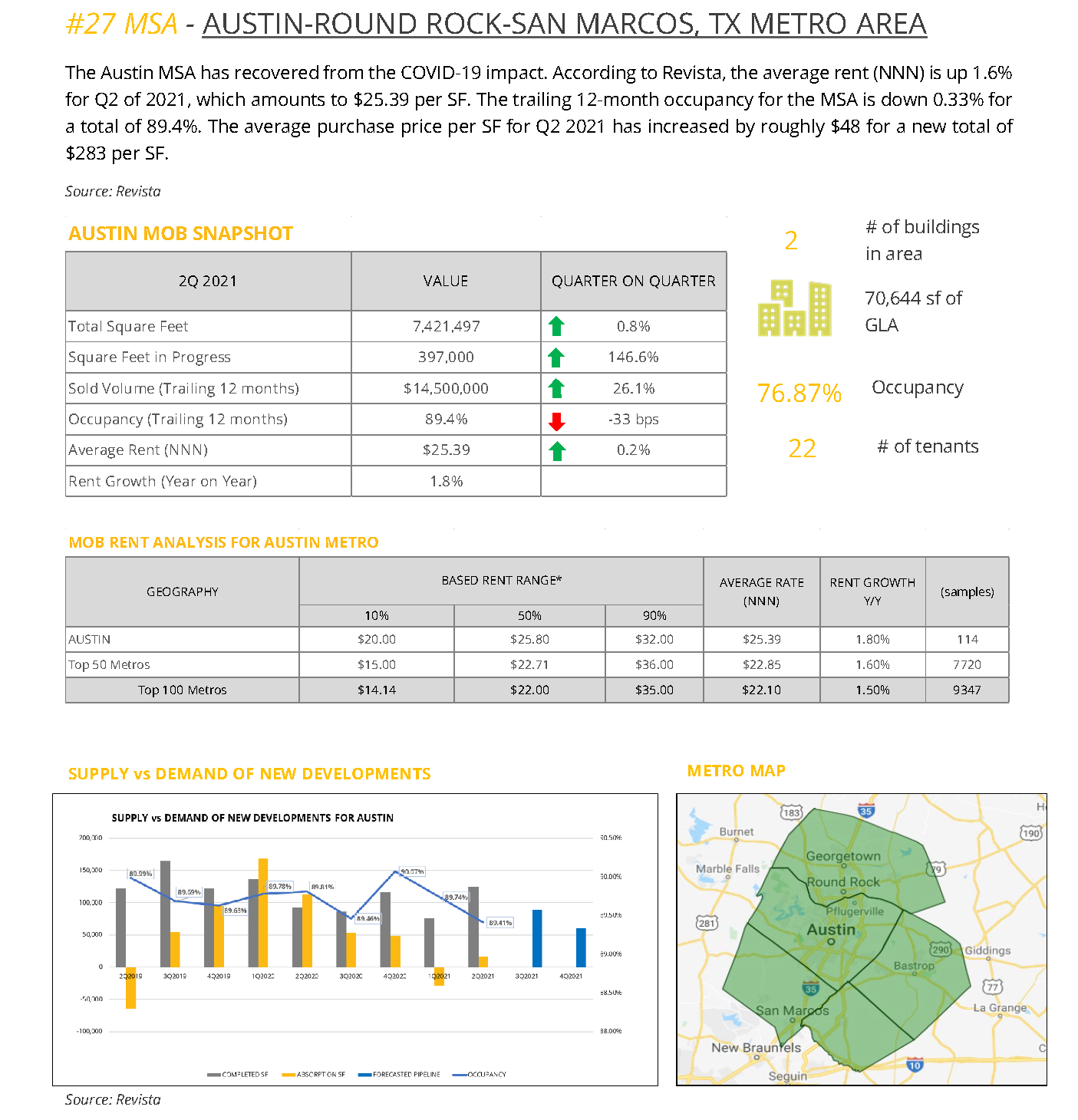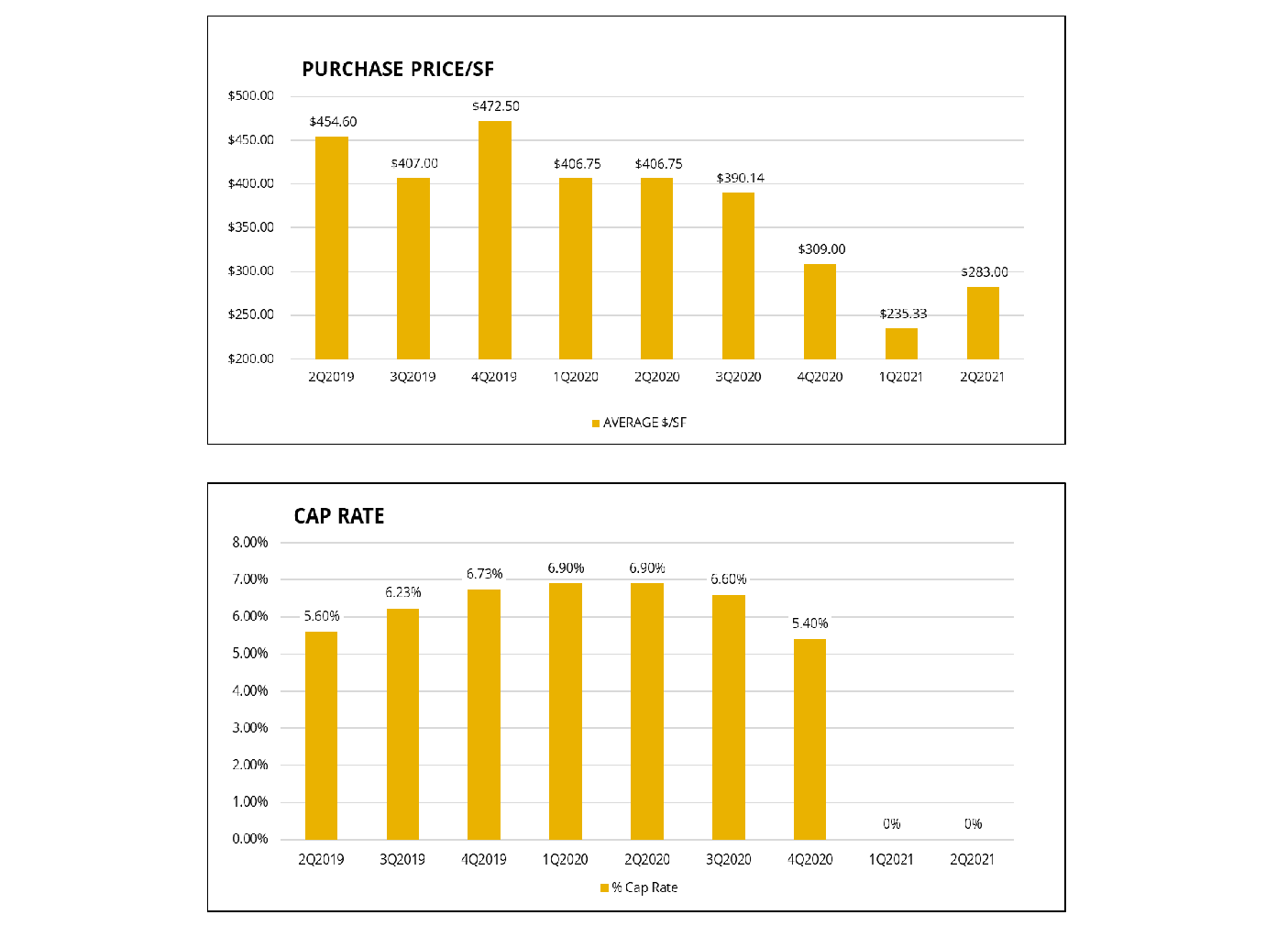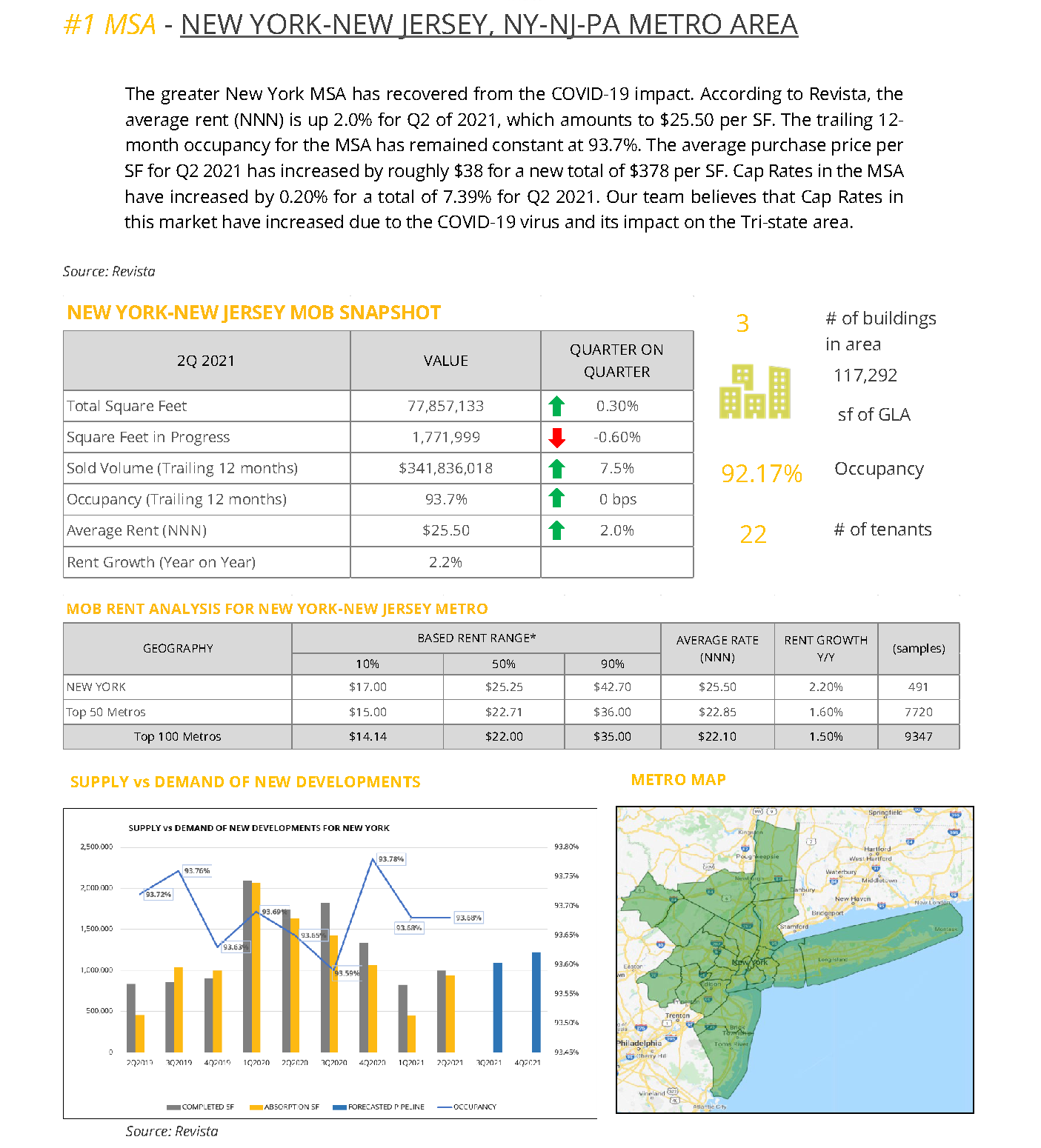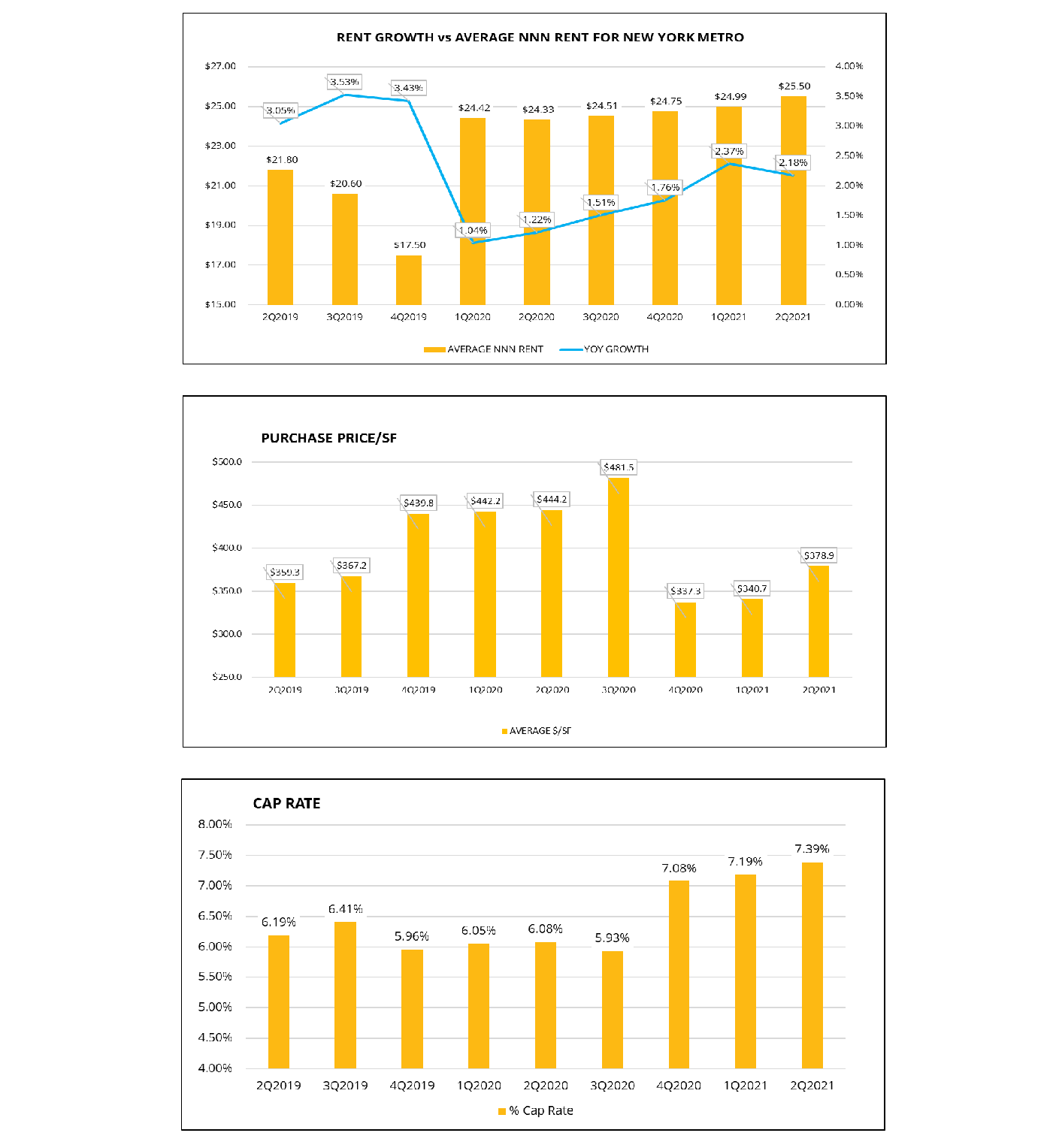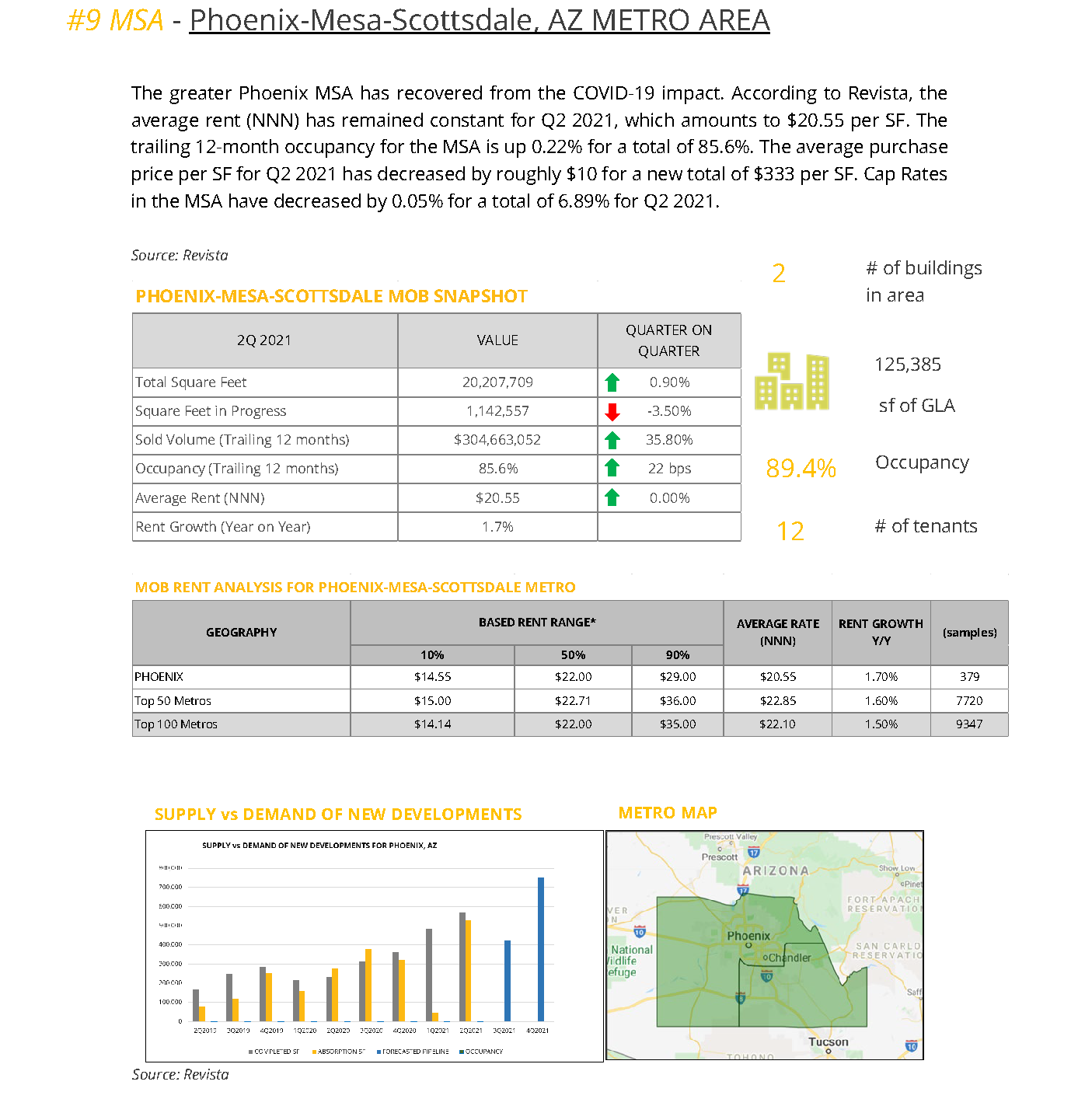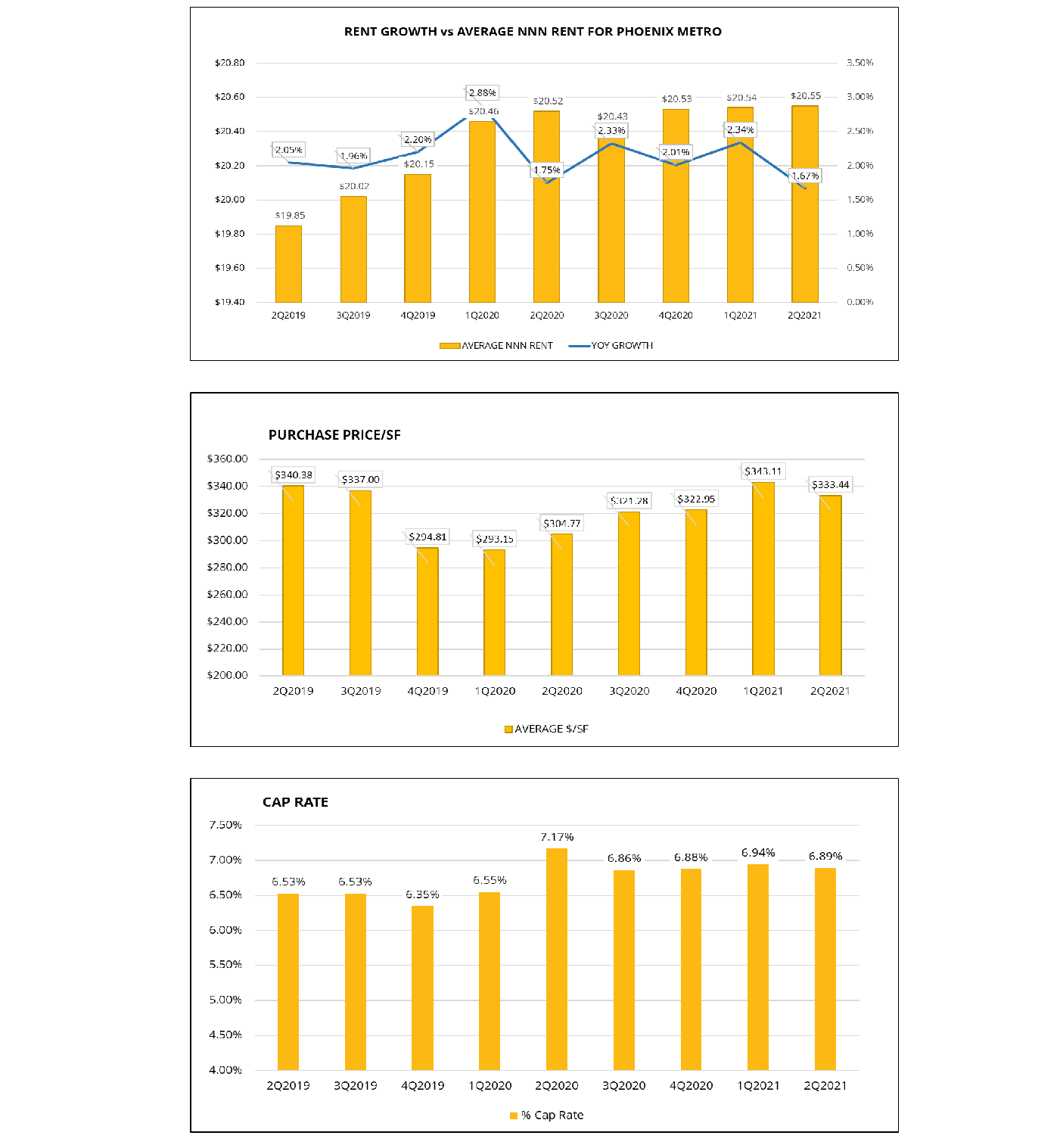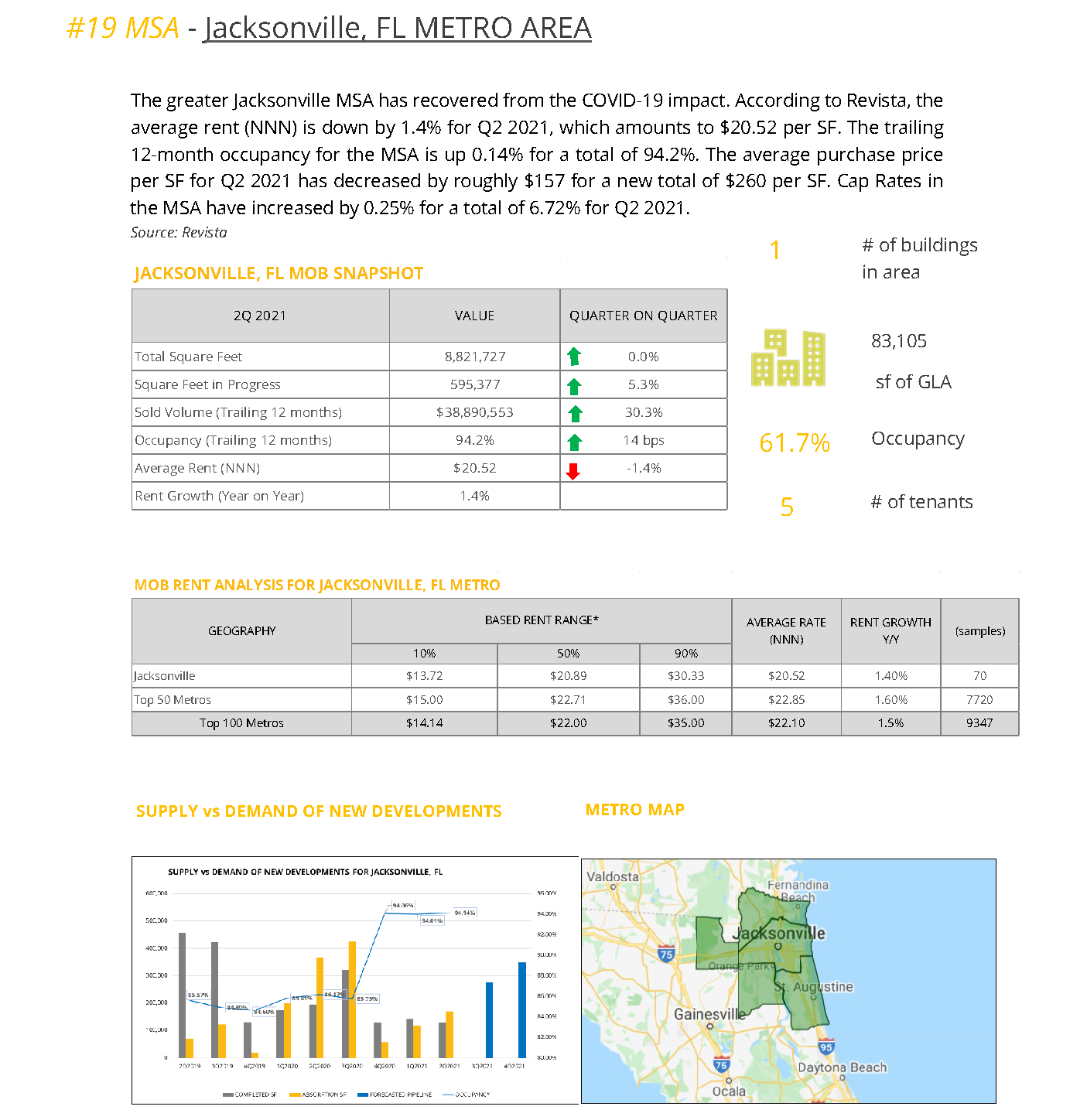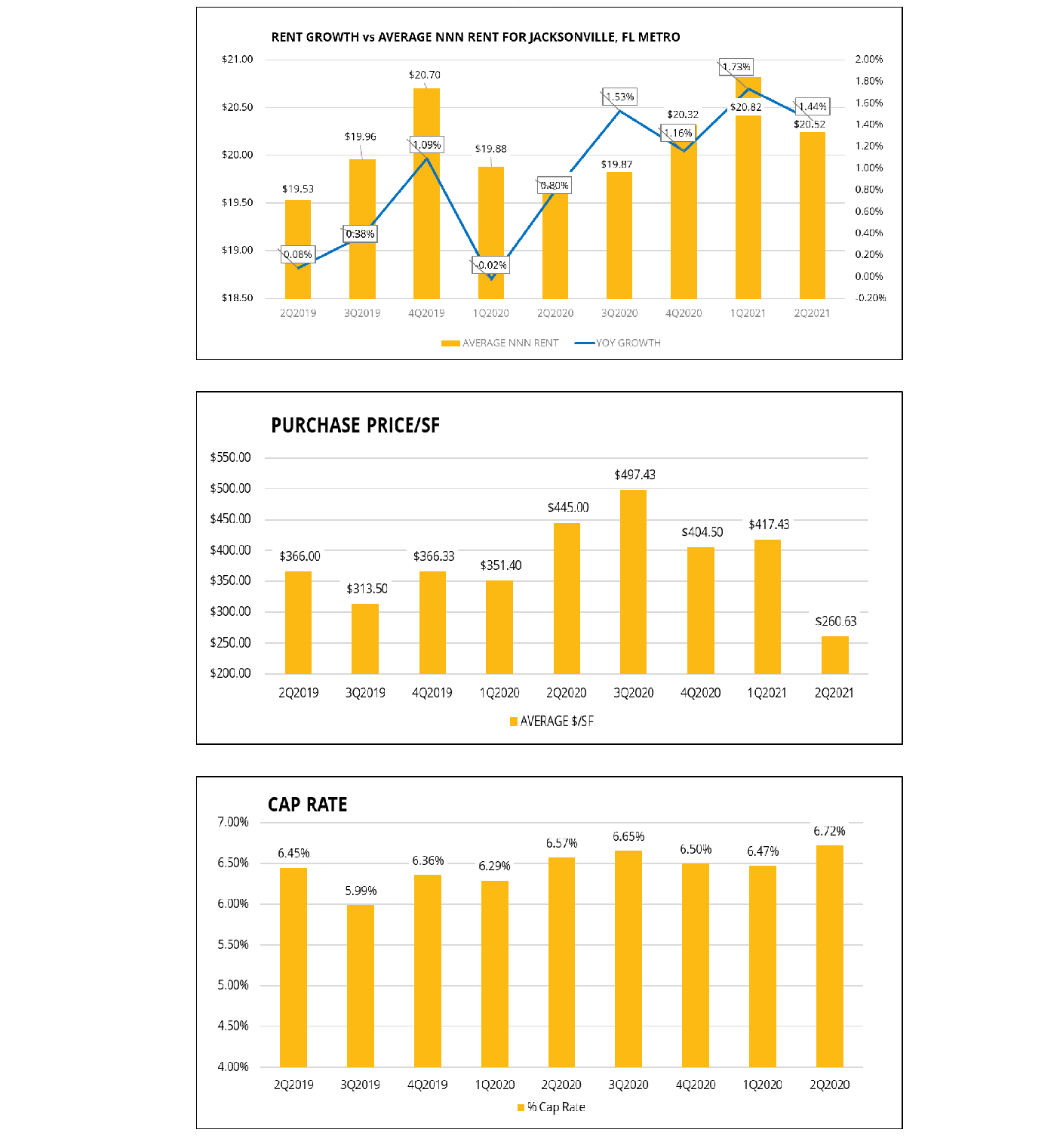 Disclaimer

The content and information herein contained and being distributed by Orbvest are for information purposes only and should not be construed, under any circumstances, by implication or otherwise, as advice of any kind or nature, or as an offer to sell or a solicitation to buy or sell or to invest in any securities or currencies herein named. The information was obtained from sources believed to be reliable but is in no way guaranteed. No guarantee of any kind is implied or possible where projections of future conditions are attempted. Past performance does not guarantee future performance.

Any market data or information used herein is for illustrative and informational purposes only. Please get the advice of a competent advisor before investing your money in any financial instrument or product and it is your responsibility to obtain the necessary legal, tax, investment, financial or any other type of advice in this regard.

Sources

REVISTA, WALL STREET JOURNAL, AVISON YOUNG RESEARCH, BLOOMBERG, DALLASFED.ORG AND U.S. BUREAU OF LABOR STATISTICS LATEST NUMBERS.