US ECONOMY POWERS AHEAD.
The world is coming to terms with the reality that Covid will continue to play a role in almost every country on the planet for the foreseeable future. The only caveat is that some countries will have delivered more vaccines than others and that almost all countries will continue to move through Covid waves, with varying degrees of restrictions and measures.

The USA continues to push strongly to increase the number of vaccinations administered across the population, as the latest preliminary data indicates that current vaccines are performing well. It should be noted that there are groups and individuals in the US who remain resistant to receiving the vaccine which will unfortunately lead to increased infections over the coming cooler winter months.

A Summer to be Celebrated

Against this backdrop, the US entered summer with Covid numbers declining drastically. The bulk of Americans have spent their annual holiday period traveling and enjoying life being 'back to normal'. Consumer spending, along with pent-up demand, is powering the economic recovery and most industries are thriving and experiencing robust growth.

Unemployment has plummeted and, within many niches, a distinct lack of available employees is driving an increase in wage rates as demand exceeds supply. These factors together with supply constraints are fueling higher levels of inflation, which will need to be closely monitored over the coming year, as this may lead to an increase in interest rates.

As the equities market drives pronounced corporate earnings, banks and large institutions are awash in cash seeking investment opportunities.

Brand Acceptance and Presence

The resilient performance of the medical real estate sector during Covid continues to attract new capital which has resulted in premium prices being achieved for quality assets, and, more than ever, obtaining off-market deals for OrbVest is essential.

OrbVest continues to raise new equity from investors around the world and remains on track to break new records this year. Most pleasing is that equity demand from within the USA is also accelerating, as our brand gains traction amongst US investors.

Our constant exposure and marketing initiatives in the US have also expanded our network of partners and brokers, opening up new opportunities on the supply side and helping us to assemble a strong pipeline of deals.

I am delighted to mention that Machiel Lucas, our Global Acquisition Executive, has completed his emigration to America and will be based in Atlanta to augment the rest of the acquisition team. Machiel has been highly instrumental in acquiring deals for almost eight years and his presence in the US along with his team will assist in accelerating our medium-term growth goals.

Notable events
OrbVest Triple Net Portfolio:

In addition to our stand-alone buildings and our ODH product, we recently launched our first healthcare NNN portfolio (NNN 1) . This portfolio is a grouping of eight buildings into one single investment offering, with predictable returns and low risk. The buildings we are targeting include Nasdaq-listed brands such as Walgreens, CVS and dominant dialysis players like DaVita and Fresenius Medical Care. The balance of the buildings will encompass strong regional healthcare professionals. The outstanding remaining lease term on the portfolio will be on average >10 years and we are therefore confident that NNN 1 will deliver stable strong dividends during our holding period.

Medical 34 - Cincinnati Portfolio:

Our core business remains multi-tenanted medical office buildings in states and cities within the US with strong fundamentals. OrbVest was proud to launch our newest offering last week, two magnificent "A" grade buildings in Red Bank and Kenwood Crossing, Cincinnati. True to our investment hypothesis, both of these buildings are located across the road, or within walking distance of, their respective hospital systems, Mercy Health's The Jewish Hospital & The Christ Hospital. If you would like more information, please join our

click here

to join our webinar on 12 August 2021 at 7:00 PM (SAST).

Cypress Ridge:

After a 15-month delay, exacerbated by the pandemic, OrbVest finally concluded the sale of Cypress Ridge multi-family, the last remaining non-core real estate asset in our portfolio. This disposal once again highlighted the determination of my team to resolve unexpected scenarios that arise in real estate transactions, which gives me great confidence that we can always honour our first principle, the preservation of our investors' capital. This successful disposal completes our three year goal to exit all legacy projects so that we can double down on our core health care sector.

Medical 33 - West Orange:

We are in the final phase of acquiring two medical buildings in Orlando, Florida. These buildings were sourced off-market and are again superbly located directly opposite a major hospital and newly-constructed cancer centre and in an area where vacancies have consistently remained very low.
As I write to you from New York and focus on the remaining five months of 2021, we are excited that our pipeline of deals will enable us to reach our goal of acquiring a minimum of 10 buildings this year and ensuring that OrbVest delivers another strong year of growth for all of our stakeholders and investors.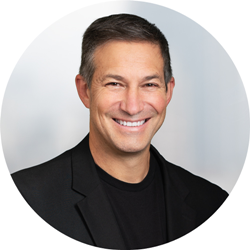 Martin Freeman
OrbVest CEO