OrbVest Ltd
Registered Address

106 First Floor, Waterside Building, Eden Island, Seychelles
Sponsor Advisor
PKF Capital, 104 First Floor, Waterside Building, Eden Island, Seychelles
Business Address
106 First Floor, Waterside Building, Eden Island, Seychelles
Company Secretary
AJF Van Niekerk, 4 Howick Close, Tyger Falls, Cape Town, South Africa
Auditors
PKF Chartered Accountants (Seychelles) Limited, 104 First Floor, Waterside Building, Eden Island, Seychelles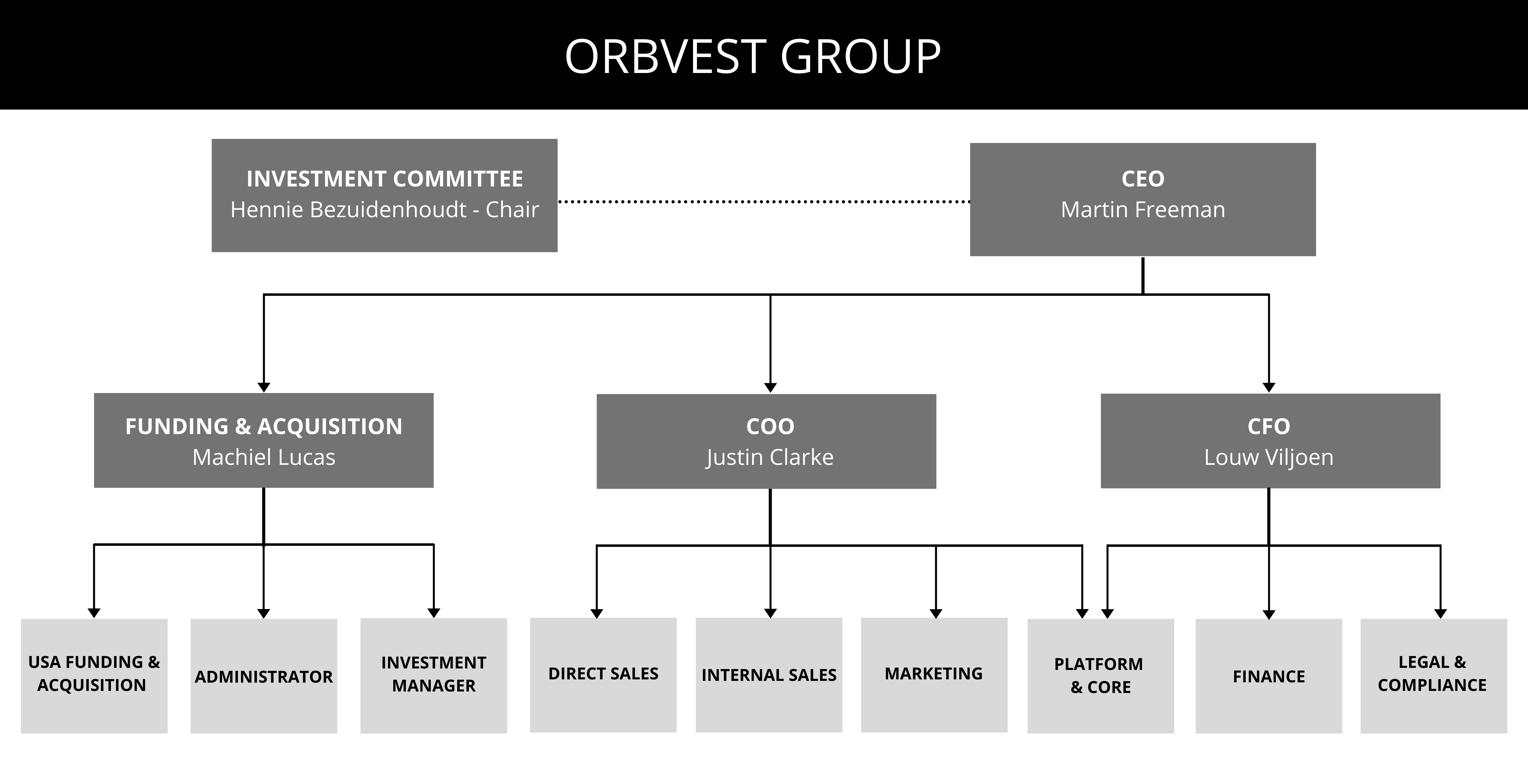 Directors
Martin Freeman – CEO
Hennie Bezuidenhoudt – Chairman
Louw Viljoen – CFO
James Sapirstein - Non-Exec Director
Darren Lee Jacklin - Non-Exec Director
Nature of the business:
The objects of the Company are to act as an investment company of securities and investments and subject to specific limitations as set forth by the Seychelles International Business Companies Act 2016.
The nature of business and principal activities of the Company involves the issuing of listed dematerialised shares and investing the proceeds in commercial real estate and the facilitation of investments into commercial real estate by retail investors.
Securities Exchange
The issuers certificates are currently listed or can be traded on MERJ Seychelles Security Exchange (https://merj.exchange/).

Significant events and upcoming meetings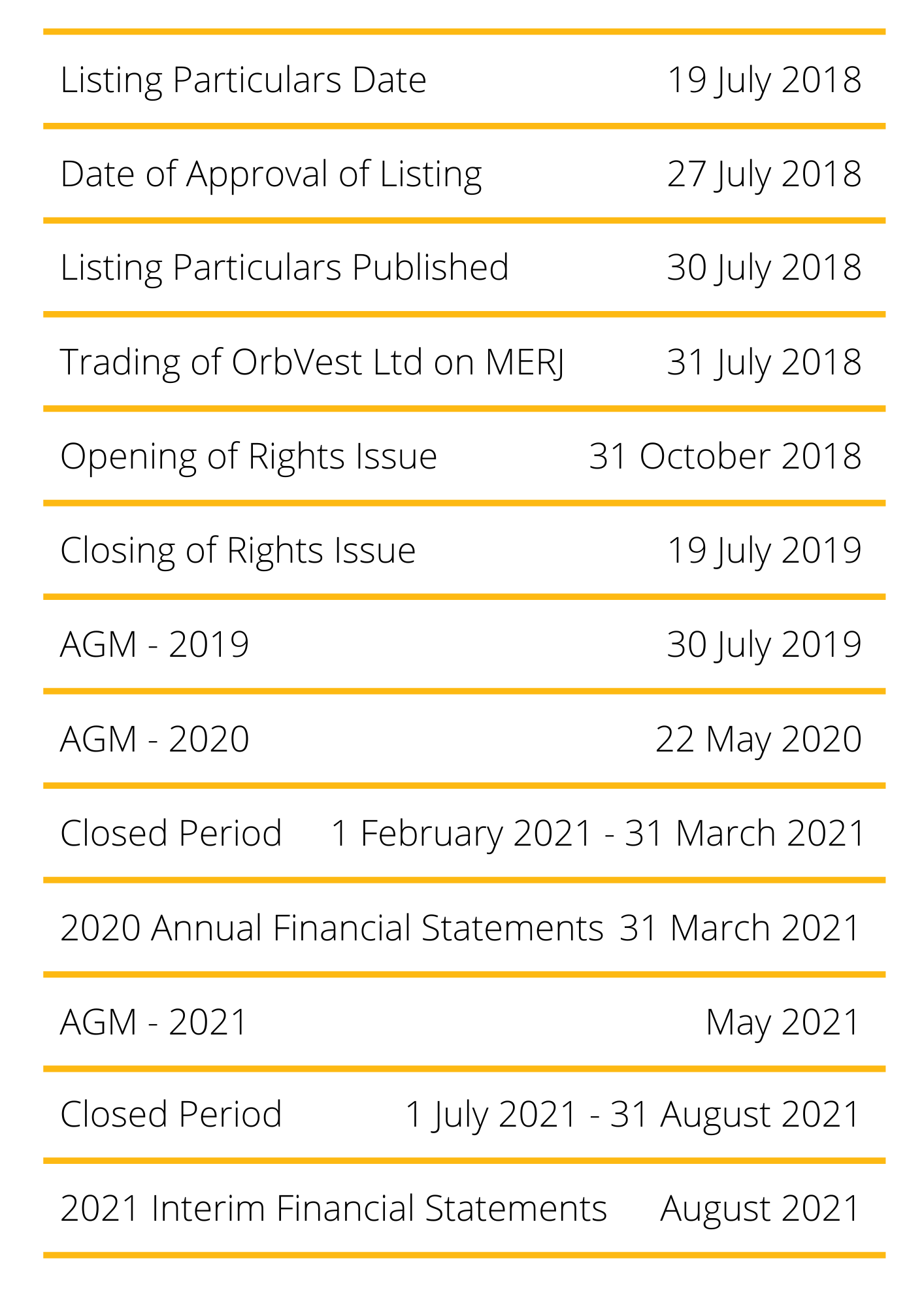 Compliance
PKF Capital Markets (Seychelles) Limited is:
- a licensed Securities Dealer (license number SD001)
- a member of MERJ, the Seychelles Stock Exchange
- a registered Sponsor Advisor to
OrbVest
The services provided by PKF Capital Markets Seychelles Limited are related to the facilitation of the acquisition and sale of shares listed on MERJ.